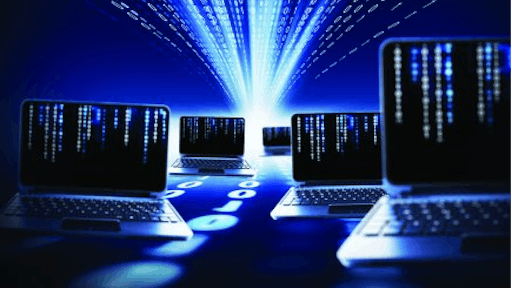 Editors Note: The following article is brought to you by Comarch in partnership with the Supply Chain Network.
In the era of globalization and e-commerce, companies need to pay more attention to supply chain processes. B2B collaboration with various partners operating diversified technologies and processes has become challenging, and enterprises are seeking solutions to manage the flow of goods efficiently. Maintaining a high quality of data is important, as this ensures the integration of EDI technology, product information management (PIM), and ERP and WMS/TMS systems.
Use Standards to Improve Traceability
Enterprises have been exchanging data electronically using EDI technology for years. However, the majority of applications of this technology concern only the exchange of data between the largest business partners and, in most cases, relate solely to transactional data such as purchase orders, sales reports, stock reports and invoices. Other documents, such as product/price catalogs and logistics messages are exchanged in different ways.
In order to optimize processes in the whole supply chain, companies have extended e-communication and launched the exchange of logistics messages. One example is the implementation of Dispatch Advice (also called Advanced Shipping Notice), integrated with the logistics label. This facilitates quicker receipt of information about delivery details and times through higher quality logistics labels, shortening the whole goods receipt process. Of course, many entities do not have advanced warehousing systems to create shipments, so it is essential to provide easy to use tools that allow logistical units with automatic SSCC code generation to be created intuitively, and ordered goods to be packed (complete with appropriate logistics label) quickly and easily.
Extend E-collaboration Standards with Logistics Providers
Many manufacturers and distributors outsource transport from companies that deliver goods to clients. Most transport orders are generated by phone or email, in addition to the largest players offering their own ordering solutions/portals. Wouldn't it be a better idea to use one common solution to exchange data with logistics partners electronically?
For example, let's consider what happens when a company receives a purchase order from a client. A common electronic data exchange solution would allow the EDI provider to use the data from the purchase order to generate a transport instruction (IFTMIN) or bill of lading, with a ready to print logistics label tailored to meet the requirements of this logistic service provider.
Another example of how e-communicaton can optimize processes in the whole supply chain is when the company outsources warehouse operations. Then, a goods dispatch or movement/handling instruction may be generated. More examples can be found here.
Of course, companies cooperate with many logistics operators. Most of them require specific integrations with their WMS or TMS systems. Instead of wasting resources on IT operations, they should be allocated to core operations while integration is outsourced to an EDI provider. As a result, the integration of trade and logistics documents improves the traceability of goods in the whole supply chain. Harnessing the Internet of Things (IoT) may be considered as the next step in the process.
To increase the efficiency in the whole supply chain, all partners need up to date product information. For transport companies, the most important thing is to receive validated, high quality transport orders, as a result of which they can plan fleet shipments more efficiently, based on reliable information about pallet locations and how the goods are packed.