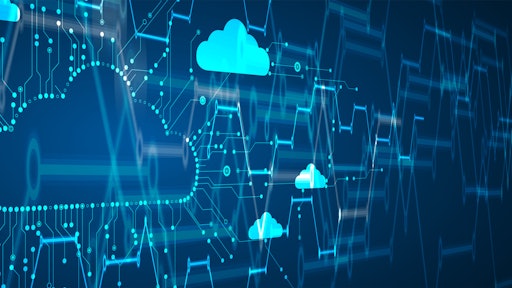 kras99 - stock.adobe.com
Supply chain execs expressed mixed emotions over the direction of manufacturing, as less than one-quarter (22%) of leaders say they feel optimistic about the future. Yet most say technology is a silver lining, with 80% of respondents saying technology adoption will positively impact workforce upskilling efforts, according to a new report from Augury.
"For over a decade, manufacturers worldwide set their sights on implementing digital, connected, and insight-driven strategies that would modernize manufacturing: Industry 4.0," says Saar Yoskovitz, Augury's CEO and co-founder. "Today, only a small percentage have reached those goals. And now, global trends – like supply chain disruptions, workforce issues, environmental crises, and looming regulations – are forcing the industry to adopt technology faster than ever."
From BusinessWire:
Only 3% of manufacturers plan to reduce artificial intelligence (AI) spending this year, with 63% planning to increase these budgets. Though AI is used widely across the industry, data shows that the ability to quantify its impact varies widely, leaving leaders unsure of its overall value. The report identified upskilling the workforce as a top manufacturing objective for leveraging AI in 2023, followed by increasing capacity and streamlining supply chain visibility.
While 70% of manufacturers rank the ability to meet their full production potential as good to excellent, many admit to struggling with unreliable equipment, unplanned downtime, and other addressable challenges.
A majority (71%) of manufacturers believe that sustainability targets either hurt or have no impact on their ability to meet production goals, despite also ranking the high cost of materials and energy as top challenges (38%).
Production health – combining machine, process, and operational insights – ranked second among top AI use cases, just behind supply chain optimization (40% and 41%, respectively).
Manufacturers say they could limit their ability to meet business goals over the next 18 months: outdated or unreliable equipment (19%), staffing constraints (18%), and unplanned downtime due to machine faults (16%).
"It's time industrial leaders address existing hurdles while also considering how they can leverage AI as a job co-pilot, strategize for scalable success, and make meaningful progress in their sustainable production goals," Yoskovitz adds. "Organizations that embrace that strategy will lead the way, forge new workforce skill sets, reduce environmental impacts, and improve their bottom lines."