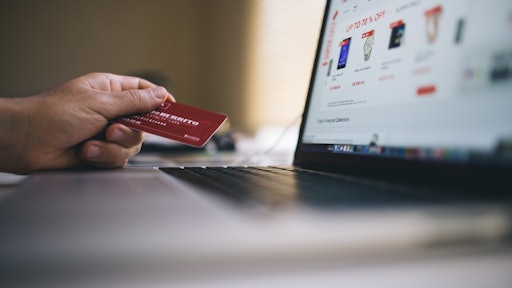 Getty Images
One of the many far-reaching impacts of the Coronavirus disease (COVID-19) pandemic has been the disruption of supply chains. For procurement professionals who have been dealing with a continually disrupted and unstable supply base for nearly two years now, the pressure is on to protect their companies financially while finding ways to regain and maintain control of supply lines that look and behave differently than before.
Today, procurement professionals must learn to plan for the unexpected—for example, local, regional or global downturns that could last for weeks or months—as new variants of the virus emerge. In a function centered primarily around cost savings, this becomes vitally important. Procurement cannot afford to be reactive, depending on extraordinary measures to get supplies when things get tight; in today's climate, that scenario can occur much too often to be financially viable.
One way to gain control of the procurement process and meet demands more reliably is through optimizing source to pay (S2P). Artificial intelligence (AI) plays a major role in this effort.
Optimizing S2P through AI applied to accounts payable
Defined simply, AI is a general term used to describe machines performing tasks in an "intelligent" way—meaning they process relevant data to adapt to situations like a human would do. In the case of S2P, one area that can benefit from AI is accounts payable. That might sound surprising. AI is often seen only as a tool for marketing or IT; however, according to the Gartner 2019 Supply Chain Technology User Wants and Needs Survey, "through 2024, 50% of supply chain organizations will invest through 2024 in applications that support artificial intelligence and advanced analytics capabilities. The COVID-19 pandemic amplified the need for supply chain organizations to seek tools that help them make better and more informed decisions faster." Applied appropriately to an area of finance that deals with a very large amount of data, AI can indeed increase productivity by improving efficiencies and speeding up processing times, and by delivering actionable insights, it can lead to a competitive advantage.
Regardless of where the data is stored—often in multiple places and formats—AI can consume, analyze, adapt and act much faster than a team of humans. But, that is just one strength of AI. Looking at it from an AP perspective, AI could take over the job of digitizing information processes and getting the resulting data into a unified electronic format, as well as eliminating manual processes. This would include removing the need for keying in invoices, applying cost distribution to them, routing them to the correct approvers and posting them for payment, as well as reconciling invoices and orders and updating inventory value.
And, in addition to all that, AI adds the intelligence layer, meaning the system has the ability to deal with issues that would typically require human intervention by "learning" from what a human would do with that particular situation. The result is not only time saved, but also a reduction in errors and exception management.
Visibility across accounting and procurement for proactive, intelligent decision making
But, all that "automation" is only the start. True AP automation also provides critical visibility across accounting and procurement. From the basic ability to find a PO or an invoice and drill into it to understanding where the money is sitting for cash forecasting, AI enables AP to acquire higher quality data, which provides a more holistic view of accounting and procurement. Both sides can use this knowledge to come together and collaborate on defining supplier strategies and tactics, identifying bottlenecks and problem areas, like price deviations that cause issues with POs and determining how to make improvements.
More benefits of AI
If it were not enough to save time, money and resources, AI offers another benefit -- it acts as a defense against fraud. With cyberattacks on the rise, AI can catch even the slightest deviation—well beyond the ability of any human—and flag it for further analysis.
And finally, most organizations today struggle with overtaxed IT teams, which AI can also address. AI takes the burden of supporting internal technology from IT by moving upgrades and maintenance to intelligent machine operations. With that, AP can "train" the systems they use on business requirements and logistics one time; from there, they become self-reliant, feeding intelligence back into the AI tool.
Click here to hear more about AI and the supply chain:
AI facilitates continuous process improvement across procurement and accounting
Today more than ever before, organizations must be creative and proactive in their approach to supply chain management. There are many moving parts to address, but a logical place to start is by incorporating AI into key processes like accounts payable and encouraging collaboration between procurement and accounting. With the right data in the right hands, course-correcting becomes an iterative process that yields continuous improvement.