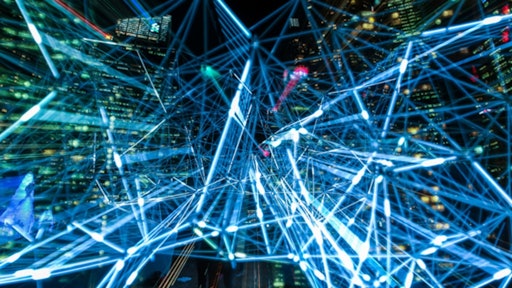 Pexels
The unprecedented impact of the pandemic forced the world to explore ways to accelerate efforts to return to normal, even leading to the development of the fastest vaccines ever created in human history. The steps to ensure efficient distribution of vaccines and resources crucial to saving lives have led to technological innovations and innovative practices in redefining distribution and supply chain management to address the challenge.
The recent developments in artificial intelligence (AI), automation, machine learning (ML) and data management have contributed toward developing adaptive, automated and intelligent supply chain solutions simplifying data and analytics. Implementing adaptive automation solutions provide advanced insights into demand, operations, trackability and communication, leading to stability and crisis resistance.
While the pandemic forced enterprises to reimagine the traditional approaches, it led to automated solutions to ensure safety, flexibility, speed-to-solution, operational efficiency and efficient communication with minimum human intervention. Overcoming the challenges, industries leveraged the potential of these technologies to resume operations, ensuring accurate scheduling, minimizing risk, reducing human exposure and maintaining steady flow in the supply chain.
When human involvement was riskier due to the pandemic, leveraging technologies such as robotic process automation (RPA) allowed efficient document verification, assessing, flagging and monitoring risks systematically and efficiently at a faster pace. This functionality ensured that disruptions in the supply chain lifecycle could be averted by well-informed communication across levels of operation.
The flexibility offered by hyperautomation services allows management of high volumes of operations and supply chain management with data-aided decisions improving ROI. In the fight against the Coronavirus disease (COVID-19), high-level visibility and precision were necessary to ensure that the efforts of healthcare professionals and frontline workers were in the right direction. The power of automation allows supply chain management and distribution to function with higher levels of efficiency and accountability, pinpointing where goods are at any particular time so that transfers between supply chain partners and stakeholders are accurate and up to date.
During the fight against the pandemic, healthcare providers and governments leveraged applications to manage the disruption of vaccines, medical resources and supplies. These applications powered by adaptive hyperautomation technologies allow room for customization, adaptability supporting live tracking during the distribution of vaccines and other lifesaving equipment and tracking resources with the precise location with all required information. These applications can further be customized to make a difference in managing essential resources and medical resources during the state of emergencies, pandemics and natural disasters, playing a pivotal role in saving lives.
The custom-built live tracking component in these applications ensures the users have 100% visibility on where the vaccine doses are at any point of time, including who is delivering and analytics about the areas of demand, etc., all in a single application. The analytics capabilities monitor demand for vaccines and forecast trends while it can be customized to address the changing needs of the crisis. Similarly, adaptive automation solutions eliminate challenges with tracking and distribution to ensure equated delivery across regions.
Click here to hear more about technology in vaccine distribution:
The tracking technology and analytics simplify time-consuming processes that require coordination across levels involving numerous individuals that can be mundane and repetitive. Automation streamlines tasks with accurate results, which are cost-effective and can be processed round the clock. The flexibility to customize applications to address unique business requirements allows these technologies apt for most industries addressing diverse scenarios. This functionality and flexibility enable stakeholders to take corrective action and keep all parties informed well in advance, improving communication.
Implementing the power of hyperautomation technologies like low-code enables much-required flexibility to redefine distribution and supply chain management. Businesses stand to gain benefits, including allowing accuracy, efficiency and quicker response time that cannot be made possible with minimal human intervention in a traditional approach.
Taking a strategic approach to implementing adaptive automation solutions is crucial for organizations to improve profitability, increase flexibility and respond to rapidly changing market demands. As the global economy recovers from the impact of the pandemic, adopting technology is a way to rethink ways businesses can thrive in a fast-evolving environment building flexibility and resilience to address future challenges capitalizing on market opportunities.