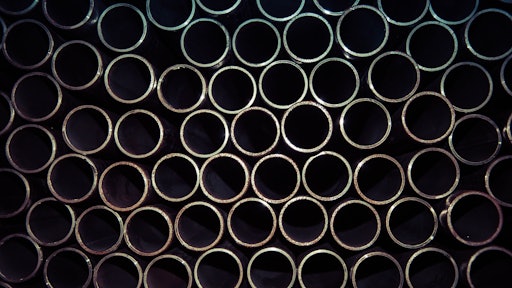 Pexels
Resilience360 released a report that shows the negative effects of the reopening of the United States-Canada aluminum trade dispute on North American manufacturers and suppliers. Multiple sectors will face higher costs, which might lead to North American companies seeking out alternative products at a reduced cost, and ultimately, the aluminum trade dispute could shift aluminum production to developing countries.
U.S. President Donald Trump announced on Thursday, August 6 that Washington would impose an extra 10% tariff on raw aluminum imports from Canada, effective Sunday, August 16, due to alleged national security concerns. In response, Ottawa, Canada reinstated 10% tariffs on over 60 aluminum and aluminum-containing products from the United States, effective Wednesday, September 16. The reinstatement of aluminum tariffs in the United States and Canada will likely disrupt supply chains for North American manufacturers and suppliers that use aluminum to produce vehicles, planes, boats and other goods.
"The automotive tariffs cause further complications for auto manufacturers already dealing with lower demand during the global pandemic, particularly auto manufacturers seeking to meet the Regional Value Content (RVC) requirements under the United States-Mexico-Canada Agreement (USMCA)," said Tim Yu, Risk Intelligence Analyst, Resilience360.
The USMCA states that at least 70% of an auto manufacturer's steel and aluminum purchases should be melted and poured in North America within 10 years.
"Companies are advised to keep abreast of the latest developments and make adjustments ahead of the reinstated aluminum tariffs from the U.S. and Canada," continued Yu. "This includes potentially sharing tariffs with a supplier, developing inventory strategies to buy forward before the tariffs are imposed, and beginning to identify alternative suppliers if deemed necessary."
The report also shares the following statistics and facts:
President Trump lifted Section 232 tariffs on steel and aluminum products on May 17, 2019 that were first imposed on Canada on May 31, 2018.
Canada eliminated tariffs on May 19, 2019 after previously forcing 25% tariffs on assorted U.S. metals products and 10% tariffs on other U.S. goods on June 1, 2018.
The United States tariffs apply to imports of non-alloyed unwrought aluminum articles, with Canada making up 64% of the U.S. overall imports of this product in 2019.
Imports of non-alloyed unwrought aluminum from Canada to the U.S. increased a whopping 89% from June 2019 to May 2020 after the Section 232 tariffs were lifted.
Canada imports several raw aluminum materials almost exclusively from the U.S., including aluminum hydroxide (98.6%), aluminum chlorides (93.9%) and sulfates (84.4%), as well as a large percentage of alloyed (54.7%) and non-alloyed unwrought aluminum (39.8%) and aluminum wire (29.5%) imports.