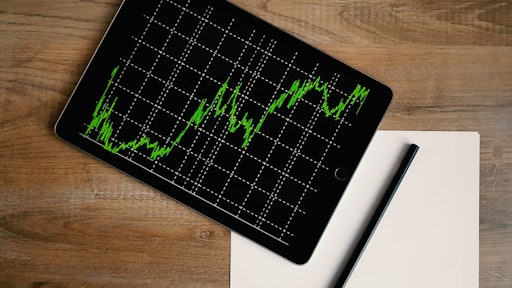 Pexels
The International Trade Committee has published a wide-ranging report considering the impacts of COVID-19 on international trade, the effectiveness of the UK and international response, and proposals for ensuring supply-chain resilience.
As the Committee began its inquiry in March, consumer demand had already plunged as governments implemented lockdowns and citizens faced the prospect of unemployment. Production was being halted or reduced in many sectors, impacting supply; and border controls had combined with trade restrictions and reduced freight capacity to limit businesses' ability to ship goods as normal.
In today's unanimously-agreed report, the cross-party Committee examines: the impact of the pandemic on global trade; how the UK Government and international organisations have responded; and how to ensure future supply-chain resilience. Its recommendations include:
UK trade in essential goods: pharmaceuticals, medical supplies and food
UK supply chains in these critical sectors have largely held up during the pandemic, despite spikes in demand, disruption to production and freight, and export bans in some countries.
However, the report notes that 'buffer stock' of medicines typically does not stretch beyond six months' supply. It therefore urges the UK Government to work with the pharmaceutical industry to ensure stocks are replenished ahead of a potential second pandemic wave.
It also recommends the Government consider adjusting intellectual property provisions to allow for compulsory licensing of therapeutic drugs or vaccines against COVID-19, as a means of ensuring they can be made available as quickly, widely and cheaply as possible.
UK Government response
The report welcomes efforts by UK Export Finance to support UK businesses trading overseas and the rolling out of 'bounce-back' schemes for key sectors.
The Committee highlights the need for improved communication from the Department for International Trade (DIT) about how it can support exporters to recover from the pandemic. The Committee also notes that the pandemic has accelerated the shift to online-based trade – and calls on DIT to help businesses maximise related opportunities.
International response
The report expresses concern about the lack of a coordinated plan of action as regards trade from the international community early in the pandemic, unlike during the 2008 financial crisis. It urges the UK Government to act to ensure that temporary disruptions do not become permanent barriers to trade.
The report praises the emergence of proposals for international agreements on trade in medical goods and calls for the Government to assess these and use its influence to seek international support for such initiatives.
Ensuring future supply-chain resilience and 'Project Defend'
The Committee urges caution over 'onshoring' as a potential solution to supply-chain vulnerabilities exposed by COVID-19, warning that it may not be easy to achieve and could replace one vulnerability with another.
The report calls on the Government to investigate the possible benefits of 'parallel supply chains' for medicines and other essential goods – building 'surge capacity' into UK-based production.
During the inquiry, the Secretary of State for International Trade became the first, and so far only, member of the Government to go on the record about its investigation of supply-chain vulnerabilities – known as 'Project Defend'. The Committee calls on the Government to be as open as possible about the measures it is considering to address supply chain vulnerabilities. It asks for clarity about how the Government will balance national security with its ambition to be a global champion of free trade.
Foreign Direct Investment
The report calls on DIT to step up its efforts in helping inward investors. The Committee also calls on the Government to set out its approach to investment agreements in light of issues raised by the pandemic. Following concerns about predatory investors taking advantage of the devaluation of assets in the pandemic, the Committee asks the Government to set out how it will strike a balance between screening investment for security concerns and promoting inward investment.
"The question now facing trade policymakers is not only how to help economies respond to the damage caused by COVID-19 but also how to better prepare for a similarly dire scenario in the future. It's a task of intimidating complexity and seeing it through will require political dexterity. Ensuring supply chain resilience and access to essential goods needs smart solutions that avoid falling into the trap of short-sighted protectionism," says Committee chair Angus Brendan MacNeil MP. "At the same time, the Department for International Trade must ensure it provides the right support to UK businesses as they rebuild, as well as leading international efforts to respond to this disease through coordinated trade policy. Their successes and failures will affect us all."
"I am delighted that the International Trade Committee is putting forward my recommendation of establishing parallel supply chains for critical medicines to the UK Parliament. Having a mix of local and international production, with an ability to ramp up production volumes at short notice, spreads geographical risk and reduces the UK's exposure to major supply chain disruptions such as COVID -19," says Dr. Sam Roscoe, Senior Lecturer in Operation Management at the University of Sussex Business School. "I suggest this surge capacity is established within the UK over the next three years in readiness for the next major supply chain disruption. Building surge capacity will require significant UK Government investment in new facilities for Active Pharmaceutical Ingredient (API) manufacture and funding for the creation of flexible production lines that permit switching to make critical medicines at short notice. Financial support should not only be directed at Big Pharma but also smaller UK-based drug manufacturers who can then invest in developing flexible production lines and a multi-skilled workforce."