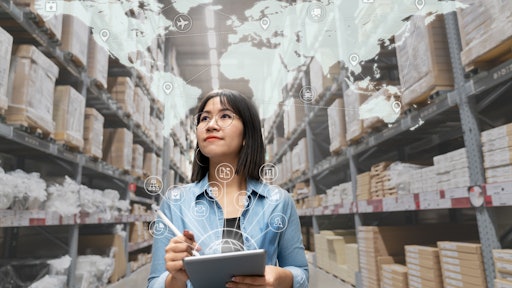 Chaay_tee - stock.adobe.com
According to research by Gartner found that chief supply chain officers (CSCOs) must reduce the rate of disruption to their supply chains by lowering their surface areas. Companies that prepare for potential disruptions are likely to experience less than one-third of disruptions than their peers.
Supply chains are easy to disrupt as they tend to pose a large target. Expanding over decades, processes become more complex and require a lot of movement of goods and materials throughout the entire chain.
"CSCOs should reduce the surface areas of their supply chains by simplifying processes, reducing movement within their supply chains, and reducing the number of sites and suppliers that compose their networks," said Suzie Petrusic, director research with the Gartner Supply Chain practice. "With a higher cadence of risk event, a smaller surface area is an asset, a large surface a major liability. CSCOs can't control how many risk events will happen, but they can control the size of the target they want their organization to be."
Gartner

defines supply chain surface areas as the sum of all the products, processes and networks that compose the supply chain today and represent touchpoints that risk events can have with the supply chain.
Supply chain organizations that experience fewer disruptions today have managed to control the surface areas of their supply chains by constraining the number of touchpoints risk events can have with their organization.
For disruption shapers, reducing disruption is a part of the strategy planning process, considered along with cost, quality and speed.