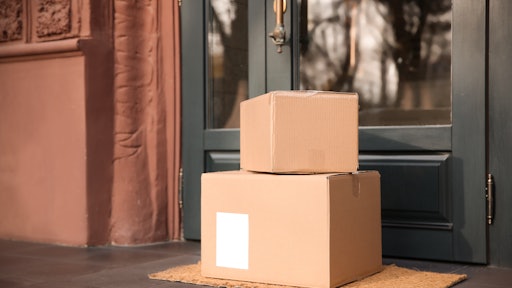 New Africa/Adobe Stock
Congresswoman Pramila Jayapal with other representatives announced a bipartisan legislative agenda aimed to hold major technology platforms, such as Amazon, accountable for anti-competitive practices. The series of five bills comes after a 16-month investigation into Amazon, Apple, Facebook and Google and the state of competition in the digital marketplace. Specifically, the Ending Platform Monopolies Act could force Amazon to sell off its logistics business, since its online platform favors sellers that use Amazon's logistics and warehousing services. 
Per Bloomberg: 
Jayapal's bill was introduced on June 11 and will be considered on Wednesday by the Judiciary Committee along with five other bipartisan antitrust reform bills, with votes to advance the measures to the House floor expected this week. There's no Senate companion for the legislation, and support in that chamber is unclear, clouding its prospects.
The legislation is part of a larger push in Washington to curb what critics describe as anti-competitive practices in the tech industry. The Justice Department and several state attorneys general have sued Google, while the Federal Trade Commission is suing Facebook and is investigating Amazon. President Joe Biden named Lina Khan, who rose to prominence criticizing Amazon's business practices, to chair the FTC.
"Not only is self-regulation by Big Tech patently ineffective, but it also comes at the direct expense of workers, consumers, small businesses, our local communities, and the free press," said House Antitrust Subcommittee Vice Chair Pramila Jayapal. "From Amazon and Facebook to Google and Apple, it is clear that these unregulated tech giants have become too big to care and too powerful to ever put people over profits. By reasserting the power of Congress, our landmark bipartisan bills rein in anti-competitive behavior, prevent monopolistic practices, and restore fairness and competition while finally leveling the playing field and allowing innovation to thrive."