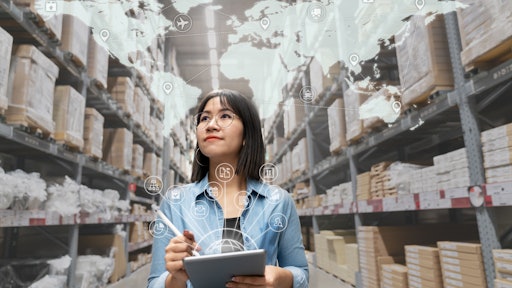 stock.adobe.com
Descartes Systems Group has used the Descartes Datamyne global trade intelligence solution to assess sourcing risks for the critical supply chains identified in President Joe Biden's executive order.
The report evaluated the flow of good in the critical supply chains to provide more contest to assess vulnerabilities and identify sourcing alternatives. For each industry, the company provides a supply chain vulnerability score based on the current situation, weak points and offers potential solutions in terms of identification of alternative sources of supply to minimize additional risks and disruptions.
"The pandemic has highlighted the economic risks associated with highly concentrated supply chains and trade flow disruptions," said Chris Jones, Executive Vice President at Descartes. "While the Biden Executive Order points to a number of critical supply chains with sourcing challenges like semiconductors and large capacity batteries, this directive is a wakeup call for all U.S. manufacturers to assess the sourcing risks inherent in their current supply chains and develop alternative sourcing strategies for greater resiliency."
The key industries have been identified as semiconductors, large capacity batteries, pharmaceuticals and strategic minerals and materials.
Descartes' global trade intelligence solution suite helps to mitigate supply chain risk by identifying alternative sources from trade across the globe, analyzing tariffs and quota that impact landed costs and vetting trading partners to help ensure they are not on government sanctioned party lists.