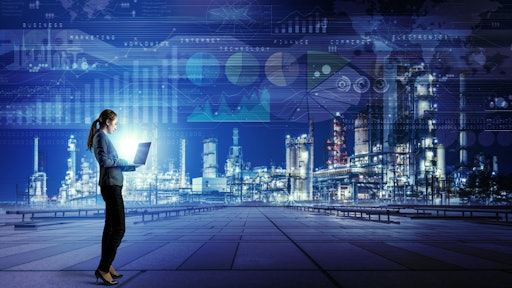 stock.adobe.com
Data from Tradeshift found that business-to-business trade activity grew 10% in the first quarter of 2021. While the surge is seen as a positive, one in five suppliers are still concerned about the maintaining pace with the increased demand.
Supply chain strains in manufacturing are expected to happen as volumes have increased 80% year-over-year in March, however, invoice volumes grew by 20% over the same period.
"A year ago, an unprecedented event caused havoc among global supply chains. Today, an unprecedented recovery is creating further disruption. Lack of transparency makes it very hard for supply chains to react to rapidly changing conditions. Digitalization is seen as a way of building more resilient, collaborative supply chains. For such a transition to be successful we need to take the conversation beyond transparency for buyers and look at whether the systems we are deploying are also delivering equivalent value to suppliers," says Christian Lanng, CEO, Tradeshift.
Per Tradeshift:
In a survey of suppliers,

Tradeshift

found that nearly a third of respondents had seen their cash flow position deteriorate over the past six months
In the UK, transaction volumes have been running at a significant deficit since the pandemic, but there are signs that trade activity may be turning a corner. A