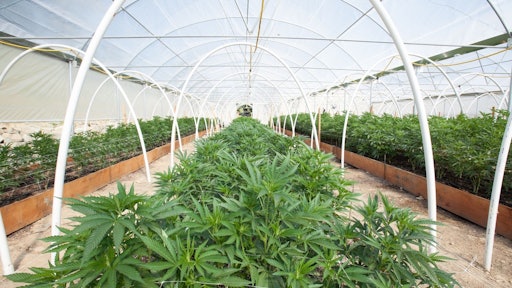 Recreational marijuana will be legalized in Illinois on Jan. 1, however, lawmakers believe that there could be a cannabis shortage.
"Each state that has implemented an adult-use cannabis program has had issues related to supply shortages," pro-pot state lawmakers Sens. heather Steans and Laura Fine and state Reps. Kelly Cassidy, Bob Morgan, Jehan Gordon-Booth, Celina Villanueva and David Welter wrote in a letter.
Legislators reassured medical marijuana card holders that they will still be given priority access to cannabis when recreational marijuana is legalized. According to the Chicago Sun Times, under state law, dual-use pot shops will be required to keep a monthly inventory of medical cannabis that's comparable to the average amount that was sold in the six months leading up to the implementation of the new legislation.
Despite the requirement, patients are still concerned about product shortages and price manipulations.
Government officials are monitoring supply, ensuring that regulators can penalize "bad actors" and potentially revoke dispensary and cultivation licenses held by those who violate the law, the Chicago Sun Times reports.