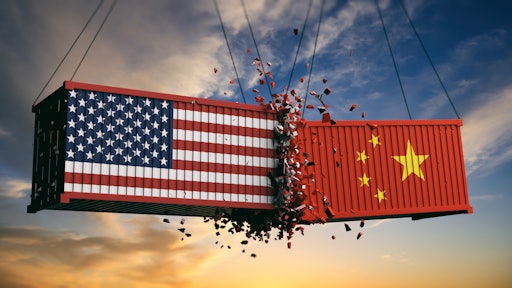 Getty Images
A 17-month long trade war between China and the United States could potentially come to an end by Sunday.
Additional tariffs that were previously delayed until Dec. 15 have been temporarily waived again as the countries reach a possible trade deal.
CNBC reports that there will be an "eleventh hour" announcement regarding the deal on Saturday night.
In October, Trump said that the deal would address intellectual property and financial services concerns, along with purchases of about $40 billion to $50 billion worth of agricultural products by China.
Markets are already expecting some sort of deal to be signed. However, if there's no phase-one deal by Sunday, CNBC reports that both parties would indicate they're in a holding state in terms of the trade deal.