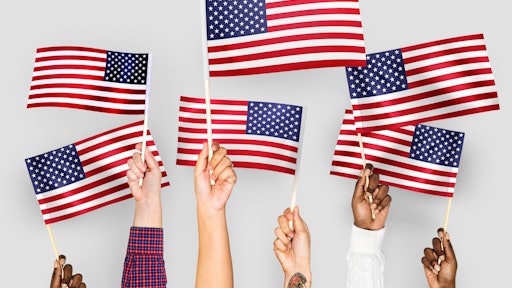 Pexels
President Trump has announced plans to increase tariffs on billions of dollars worth of Chinese goods. The action is in response to tariffs on U.S. goods announced earlier in the day on August 23 by China's government, which was a response to the Trump administration's imposing of tariffs earlier in the month.
In a tweet from the president, he said the initial 10% tariff on $300 billion worth of Chinese imports—set to go into effect September 1—would be increased to 15%. He also said an additional $250 billion worth of goods that were to be tariffed at 25% would now be increased to 30% beginning October 1.
....Sadly, past Administrations have allowed China to get so far ahead of Fair and Balanced Trade that it has become a great burden to the American Taxpayer. As President, I can no longer allow this to happen! In the spirit of achieving Fair Trade, we must Balance this very....

— Donald J. Trump (@realDonaldTrump) August 23, 2019
...Additionally, the remaining 300 BILLION DOLLARS of goods and products from China, that was being taxed from September 1st at 10%, will now be taxed at 15%. Thank you for your attention to this matter!

— Donald J. Trump (@realDonaldTrump) August 23, 2019
China's tariffs on the U.S. would be on $75 billion of American-made products including cars and farm products. This will likely further hurt farmers who have been baring much of the brunt of the trade war due to tariffs on crops. The manufacturing sector will also be effected as the trade tensions have already caused increases in supplies needed to create products, as well as the cost of American-made products in other countries.
This story first appeared on our sister publication, OEM Off-Highway.