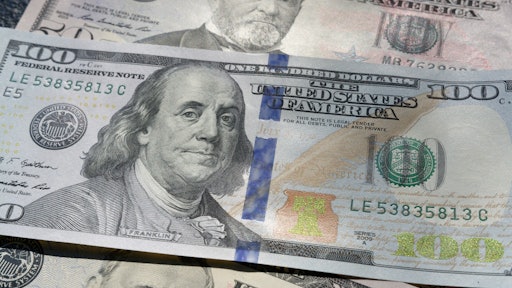 Photo by Colin Watts on Unsplash
Economists rejoiced last week after Trump announced that he was delaying tariffs on certain items until the holiday season is over with.
Trump continued to insist that the trade war was only hurting China, despite the fact that many companies have begun to pass prices down to the consumer. However, he did admit that there was a potential for the new tariffs to inflict economic pain closer to home, the Times reports.
"Just in case they might have an impact on people," the president told reporters, "what we've done is we've delayed it so that they won't be relevant for the Christmas shopping season."
However, J.P. Morgan notes that the tariffs will cost American households up to $1,000 a year when the next round goes into effect on September 1. According to the bank's analysts, the cost of the trade war on consumers is likely to rise from around $600 per year to $1,000 based on the third round of tariffs.
The figure assumes a 10 percent tariffs on $112 billion of Chinese imports, Yahoo Finance reports. If the duties increase to 25 percent - as the President has threatened - it would cost consumers $1,500 per year, according to the bank. In order to prevent this, some companies have absorbed the costs of the tariffs, shelling out more money than what they have. However, with the trade war extending to nearly a year and a half, the costs are starting to get passed down to the consumer.
Meanwhile the $1,000 cost is expected to offset the majority that benefit from the Tax Act, which was around $1,300, Yahoo finance reports. Unlike the agriculture sector, which has received two different aid packages because of the tariffs, there is no way to compensate consumers that are impacted by the trade war.
It is likely that Washington will pull back on tariffs, especially ahead of the 2020 presidential election. Analysts are optimistic that the Trump administration will reach some common ground with Chinese negotiators in September - the next scheduled meeting.