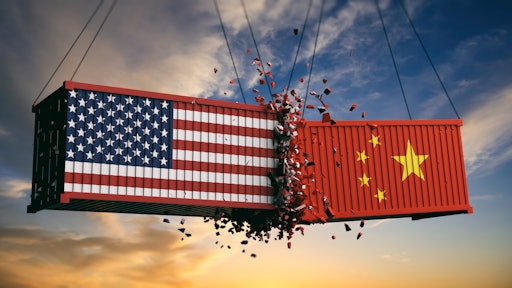 Getty Images
The United States and China have agreed to move forward with trade talks, pushing the Trump administration to not add new tariffs on remaining Chinese imports.
The countries came to a trade truce during a meeting at the Group of 20 summit in Japan.
"Basically, we agreed today that we're going to continue the negotiation," Trump told reporters Saturday. "We're going to work with China on where we left off to see if we can make a deal."
With the U.S. not moving forward with the tariffs, China has agreed to increase its purchases of U.S. agricultural products.
Though, the temporary peace doesn't mean that the trade war between the two countries is over. According to NPR, the Trump administration is still charging 25 percent tariffs on some $250 billion worth of goods imported from China. Meanwhile, China's retaliatory tariffs on U.S. exports remain in place as well.
Trade was a major point of discussion during the G-20. NPR reports that Trump repeatedly touched on the topic, saying that major deals were in the works, but no additional details were offered.