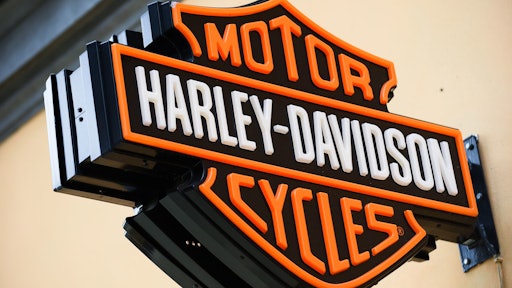 The Wall Street Journal reports that Harley-Davidson is shifting production overseas to avoid European Union tariffs on motorcycles. 
The motorcycle company prides itself on its made in the USA reputation, but the Milwaukee-based company has made plans to open factories in Brazil and Thailand to hold down prices as sales drop in the US. 
The 31 percent tariff that the EU is placing on motorcycles would raise the cost of each bike it ships there from the US by over $2,000. To combat raising prices, Harley is moving production of motorcycles it sells in the EU outside of the US over the next 18 months, according to the Wall Street Journal. After the announcement, Harley's shares fell more than 3 percent. 
The tariffs are a tough blow for Harley, the Wall Street Journal reports, as the company continues to struggle to lift sales. Haley's Chief Executive Matthew Levatich has prioritized boosting overseas sales as ridership in the US stalls. 
Harley has urged US and EU officials to reach an agreement to rescind their tariffs as the company's international sales rose for the first time in over a year. The company can't price its motorcycles competitively without opening local plants to avoid tariffs and take advantage of cheaper manufacturing costs. 
According to the Wall Street Journal, Harley is still committed to making motorcycles in the US. However, costs related to tariffs are expected to reach $45 million for the rest of 2018 and about $90 million annually thereafter.