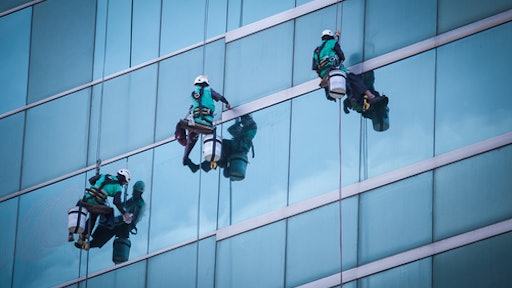 The National Council for Occupational Safety and Health (National COSH) announced the "Dirty Dozen" employers of 2018 in observance of Workers' Memorial Week, honoring those who have lost their lives on the job. The list highlights companies that put its workers and communities at risk due to unsafe practices.
"It's heartbreaking to see workers lose their lives when we know these tragedies could have been prevented," says Marcy Goldstein-Gelb, co-executive director of National COSH.
The Dirty Dozen for 2018 are:
Amazon- Seven workers have been killed at

Amazon

warehouses since 2013, including three workers within five weeks in 2017 at three separate locations.
Case Farms- The farm based in North Carolina has 74 OSHA violations per 1,000 employees, four times higher than any other poultry firm.
Dine Brands Global- The California company that hosts IHOP and Applebee's has had more than 60 complaints about alleged sexual harrassment and abuse.
JK Excavating- The Ohio company had one of its employees buried alive in December, and the company was previously cited three times by OSHA for failure to protect workers from trench collapses.
Lowe's Home Improvement- Lowe's has had 56 U.S. death linked back to the company due to exposure to paint strippers containing methylene chloride. Despite 17 of its employees dying while refinishing bathtubs, the retail giant still sells products with the deadly substance.
Lynnway Auto Auction- The Massachusetts based company had five employees die in a preventable auto crash, including a woman who was working her first day on the job. Lynnway was cited by OSHA and warned of vehicle safety hazards in 2014.
New York and Atlantic Railway- Workers have suffered through numerous traumas including racism, amputation and impaired vision. the railway allegedly does not have proper safety training or equipment.
Patterson UTI Energy- Five workers died in an explosion while working in Oklahoma. The company has had 110 OSHA violations, and 13 workers have died in the past 10 years.
Sarbanand Farms- An employee died after complaints of having headaches. Seventy co-workers went on to protest unsafe conditions and were fired and evicted from company housing.
Tesla Motors- Recordable injuries are 31 percent higher than industry average and serious injuries are 83 percent higher. OSHA is now investigating reports that the company has failed to report serious injuries.
Verla International- An explosion killed a worker at a cosmetics plant and the company was previously cited for poor handling of chemicals that let to the accident.
Waste Management- A 23-year old was killed at a recycling facility due to failed lockout/tagout machinery during repairs.
Data presented in the Dirty Dozen report shows that workplace deaths in the U.S. is increasing. According to the U.S. Bureau of Labor Statistics, there were 5,190 deaths from workplace trauma in 2016, a 7 percent increase from 2015.
Goldstein-Gelb believes that there needs to be more resources for training employees.
"Employers like the Dirty Dozen get the message that it's okay to cut corners on workplace safety. It's not okay- ever- when a worker doesn't come home to his or her family," she says in a statement.
The "Dirty Dozen 2018" report is available on the National COSH website here. Workers' Memorial Week infographics are available in English and Spanish here.