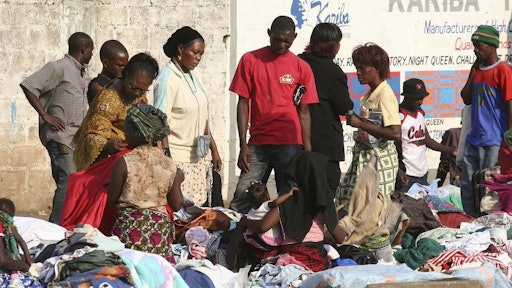 President Donald Trump will suspend duty-free treatment of clothing imports from Rwanda under the African Growth and Opportunity Act. His decision came because the country has imposed barriers to U.S. exports of used apparel and footware.
The AGOA trade program provides eligible countries duty-free access to the United States as long as they meet certain statutory eligibility requirements.
Trump said in a letter to congress that Rwanda's duty-free status for apparel will end in 60 days if no corrective actions by Rwanda were taken.
The announcement was followed by criticism from the U.S. used clothing industry saying that the ban on used clothing would harm the industry.
To read the full original article, please click here.