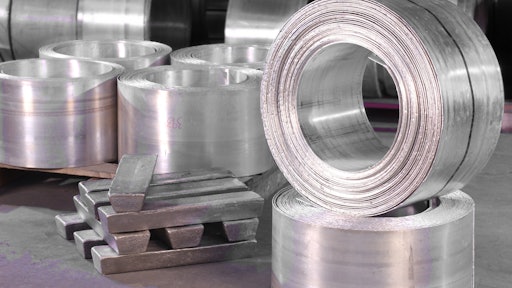 The U.S. Justice Department has accused California-based Perfectus Aluminum Inc. of illegally importing aluminum from China, evading $1.5 billion in tariffs, the Wall Street Journal reported, citing a government complaint filed on Thursday.
The Justice Department alleges that Perfectus is "effectively owned" and controlled by Liu Zhongtian, founder and chairman of Chinese aluminum firm China Zhongwang Holdings Ltd, and violated a 2010 Commerce Department ban on certain aluminum imports from China, according to the civil complaint seen by the WSJ.
The complaint accuses Perfectus of illegally importing more than 2.1 million aluminum pallets from China into the United States between 2011 and 2014, the WSJ said.
To read the full original article, please click here.