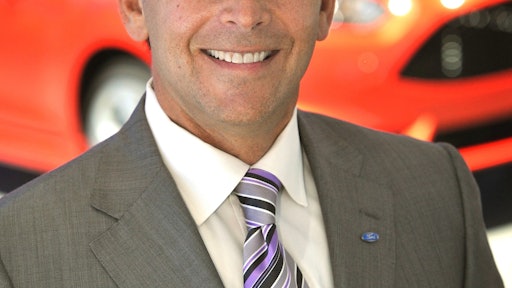 Ford chief executive Mark Fields recently announced that the automaker was ditching its plans to open a factory in Mexico and instead expanding a Michigan plant, creating 700 local jobs.
Analysts say Ford's decision stemmed more from its long-term goals than the new administration or devotion to U.S. workers. The company aims to invest $4.5 billion in electric vehicles by 2020.
"We expect a big change in the next decade on not only the growing affordability," Fields said, "but also the consumer acceptance of electrified vehicles."
The Ford engineers, tasked with creating these models, work in Dearborn, Mich. - 20 miles from the Flat Rock assembly plant. Moving production to Mexico would have made their jobs harder, said Brett Smith, an auto analyst at the Center for Automotive Research in Ann Arbor.
It's also easier for companies such as Ford to find skilled workers in the United States, said Mark Muro, who studies economic policy at the Brookings Institution, a Washington think tank.
"The Mexico platform is essentially a lower cost, just-good-enough workforce," he said. "It is not a place where there's a lot of innovation or new product development."
Learn more about Ford's recent decision to move manufacturing in the Chicago Tribune article found HERE.
Companies in this article