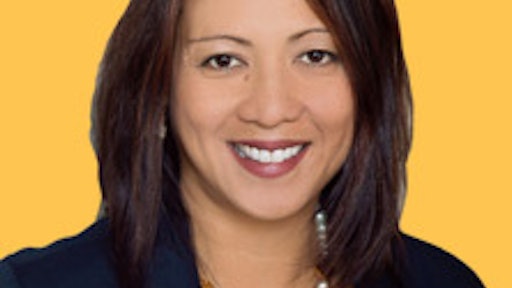 As supply chains continue to gain prominence in corporate boardrooms around the world, the supply chain industry is becoming more critical to the overall wellbeing and profitability of companies of all shapes and sizes.
With so much emphasis being placed on the supply chain, many companies are trying to predict what the future will hold and how to prepare for those inevitabilities. It's clear that a few trends currently taking place—or emerging in the near future—will shape the supply chain industry over the next 10 years or so. From labor to technology to the expansion of trading lanes, the supply chain in 2025 will look very different from what it does today.
Here are five changes that we're expecting and insights into how these shifts will ultimately impact the supply chain industry.
1. Technology Will Continue to Help Companies Work Smarter, Better and Faster
Global markets, labor shortages and ongoing advancements in technology are all driving a new wave of business process digitization and automation. This wave has impacted the supply chain industry over the last few years and we expect this to accelerate over the next 10 years. For instance, supply chain leaders will invest in applications, equipment, robotics and the Internet of Things (IoT) to help them work smarter, better and faster.
According to BI Intelligence, 82 percent of businesses are planning to implement IoT solutions over the coming year and IDC anticipates that IoT technologies will be materially affecting the way that all companies manage their supply chains by 2020—with estimations that the IoT market will reach $1.7 trillion. This is just one of many ways companies will use technology to address the growing demands of supply chain management.
2. The Role of the Supply Chain Professional Will Shift Significantly
Today, many supply chain professionals work in operational positions that still rely on manual processes (e.g., tracking shipments from point of origin to the end customer). Over the next 10 years, those roles will shift dramatically as companies utilize more automated systems to manage these day-to-day tasks. As a result, supply chain professionals will move from being the coordinators who get things there on time to more purposeful, value-added positions in engineering and logistics.
A warehouse manager, for example, will be able to provide valuable insights on how to optimize a company's technology investments, make application upgrades and address the challenges of the international trading environment. We expect high demand for individuals who can manage both the domestic and international supply chain, and higher compensation (versus entry-level salaries) for those employees.
"With the evolution of the roles within the supply chain, there is an ever-increasing demand for skills. Investing in the right talent and developing the right talent to navigate the increasingly complex supply chain is crucial for the future," said Lisa Anderson, MBA, CSCP with LMA Consulting Group.
3. Universities Will Integrate More Technology and Real-World Experiences into their Supply Chain Curriculums
Along with higher demand for skilled supply chain professionals comes the need for more relevant education and on-the-job training for those employees. We expect universities and colleges to continue coming up with ways to train the supply chain workforce of tomorrow.
Right now, the supply chain sector employs roughly 6 million people and is on track to increase to 7.4 million jobs (or an increase of roughly 270,000 per year) by 2018, according to the Material Handling Institute (MHI). To help fill this gap, colleges will integrate more real-world experiences and guest lecturing into their classrooms, and include state-of-the-art technology (i.e., robotics, cloud computing, predictive analytics and 3D printing) in their curriculums.
4. Customers Will Become More Knowledgeable (and Demanding)
The days when companies took a few days to load up a truck with pallets and deliver it to a single customer are long gone. Today's customers want everything yesterday—whether that means delivering it on a piecemeal basis via parcel or prioritizing a less-than-truckload delivery to get to the end user on time. These shifts will continue over the next 10 years as customers gain access to even more information, knowledge and analytics.
To meet this challenge, companies and their supply chain employees will combine technology with real-world experience and intuition in ways that satisfy their customers' demands in a world where the next competitor is literally one click away. By putting the customer at the center of the supply chain and by leveraging supply chain talent effectively, companies will be able to achieve those goals and continue to push the limits of customer service.
5. The Panama Canal Will Open Up New Trade and Transportation Opportunities
The expanded Panama Canal opened at the end of June and about one-third of U.S. imports from Asia now move through the Panama Canal (and the rest through West Coast ports).
"Over time, the expectation is that the expansion of the Panama Canal will lead to a more balanced share between the West Coast ports and ports served via the Panama Canal," says Bryan Jolliff, strategic sales executive at C.H. Robinson.
East and Gulf Coast ports have spent over $150 billion in infrastructure improvements to accommodate larger vessels that will be traversing the Panama Canal, according to the Journal of Commerce.
"As imports from Asia shift to the Panama Canal and compete with the West Coast ports, it will be interesting to see the evolution of supply and demand across transportation modes and regions," Jolliff says, "and the impact it has on investment, infrastructure and freight rates."
As companies prepare their supply chains for optimal success today and over the next 10 years, we encourage them to focus on—and invest in—their people. While technology may be a great facilitator that automates once-manual processes, success on the supply chain front requires human knowledge and instinct. The companies that get the right people on their teams, invest in good talent, and respond accordingly to key trends and shifts will be best prepared for success in 2025.