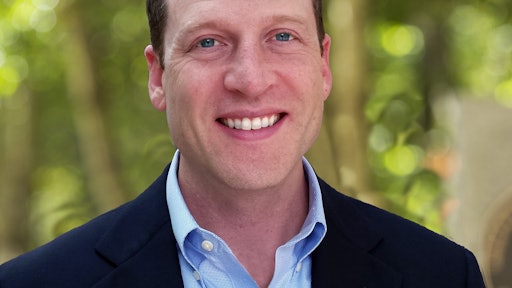 The Roman poet Ovid once said, "The man who has experienced shipwreck shudders even at a calm sea." How true is that? We never think of what could happen until it happens to us. When it comes to shipping highly specialized, time-sensitive and critical health care products, thinking "what's the worst that can happen?" is the catalyst to being prepared for when it does.
Supply chain risk comes from a myriad sources and can be very hard, if not impossible, to predict. Risks run the gamut—from weather extremes, power outages, theft, counterfeiting, product spoilage, global crises, cargo lost at sea, truck or rail accidents, etc. The impacts can be costly—there's an estimated $50 billion annual financial impact on cargo losses alone1. In health care, additional risks come from specialized shipping methods such as using a temperature-sensitive supply chain. In fact, the losses associated with temperature excursions in health care are estimated at $35 billion2.
Understand the Types and Costs of Loss
Contingency planning is an area companies do not spend a lot of time (or resources) on based on the unpredictable nature of disruptions to the supply chain. Meanwhile, a recent survey conducted by the Business Continuity Institute and Zurich Insurance Group reveals that 76 percent of companies reported at least one supply chain disruption in the past 12 months3.
For health care companies, in particular, risks are growing as health care supply chains become longer and more complex. Health care product is being shipped to new regions as aging populations grow globally, and access to better care and medications are on the rise.
All forms of loss can hurt the bottom line, market share and even the patient. The threat of loss comes in three forms:
Complete loss. This is as bad as it can get. Most companies don't realize the true revenue impact of cargo loss. Companies must account for the mark-up profit that would be lost as well. It could easily amount to a 15:1 ratio to make up the profit lost. For example, if a company makes a 6 percent profit margin on its goods and lost $233,000 in a recent cargo theft, it would take $3,833,333 in new sales to recover the cost of those goods.
Damage. Damaged product is both a product security and product integrity issue in the form of counterfeits, temperature excursions and expired products. For a health care consumer, a defective or damaged product could be ineffective in treating medical conditions or, worse, threaten a patient's life. For a company, damaged goods result in a reduction of inventory available to serve customers. This can lead to lost sales, lost market share and adverse impacts to brand reputation.
Delay. Businesses and consumers alike expect shipments to be on time. A major delay—caused by inclement weather, customs holdups or other factors—can severely damage brand equity over time, and dwarf the loss due to the basic invoice or retail value of the cargo.
Make Risk Mitigation a Priority
Loss from supply chain disruptions can't be eliminated, but it can be managed. The key is being prepared when, not if, loss happens to you. To mitigate these disruptions, you should:
Actively plan. Companies that leverage scenario planning to create what-if scenarios, and then disrupt those scenarios, are much better prepared. Select a partner with the purpose of developing a distribution network that isn't only reliant on your company. Create a network that has flexibility. When you combine a risk mitigation strategy with supply chain optimization, opportunities to create better resiliency and reduce loss emerge.
Stretch investments. Monetize the investment in compliance systems to hit other business goals such as recalls and expired pharma expenses. Companies should plug in to the value of Big Data from the Drug Supply Chain Security Act (DSCSA) or Unique Device Identification (UDI). This can get inventory in the supply chain to areas where it can move more quickly, or get recalled product back to the manufacturer safely to avoid loss or damage. Expired pharmaceuticals is a huge revenue leakage that companies face. Having the ability to monitor product down to the pill bottle-level can allow a firm to move inventory in danger of expiring into the hands of its sales team, for example.
Monitor and intervene. The ability to intercept, reroute or expedite a shipment in danger of damage or delay is a critical component of any risk mitigation strategy, and it begins with visibility solutions. According to the 2015 UPS Pain in the (Supply) Chain survey—a study that measures health care supply chain executives' logistics challenges and opportunities—67 percent of health care logistics decision-makers increased IT investments such as barcoding and serialization to address product security4.

UPS

Proactive Response Secure offers product coverage in the event of loss and provides shipment monitoring 24/7. If any critical milestone is not hit, alerts are sent to a global control tower. A team retrieves the shipment and develops an alternative delivery strategy.
Cover Your Assets
Insurance offers a reliable and powerful safety net. In effect, it makes hard-to-forecast events less costly, plus it can be budgeted for annually.
Cargo insurance is flexible and customizable. Policies can be customized based on the type of goods, modes of transportation, desired coverage and risk tolerance. They can be written to cover high-value loads, including commodities within pharma, specimens and medical devices. Cargo insurance can also cover your cost or replace your revenue stream. Insurance can be for replacement value, purchase cost or invoice value.
Your premium for cargo insurance depends on a number of variables, such as transactional coverage or umbrella coverage, loss history, modes, packaging, etc. Insurance is an effective buffer against large losses due to product loss or damage, but not knowing which type of insurance can be just as costly. Do your research and have candid discussions with your provider to cover all bases.
Think Big Picture
As you work on contingency planning, look at the bigger picture and think holistically about supply chain and long-term business goals. Some good news: Many of the strategies and resources needed for contingency planning and loss prevention protection are the same areas in which companies are investing based on current industry megatrends, such as visibility technologies, Big Data and omnichannel distribution. Seventy-three percent of organizations already invested or plan to invest in Big Data in 20165, but most companies estimate they're only analyzing a mere 12 percent of the data they have6. Companies using Big Data are able to better anticipate risks before they happen and prevent losses. Loss history databases are evolving to show losses by commodity, route, customer, package type, etc. Sophisticated mathematical models can help firms optimize their risk profile.
Don't wait for the storm to hit. Develop your contingency plans now and make cargo insurance part of the equation. You can't predict the future, but you can certainly prepare for it.
Sources:
The National Cargo Security Council
Cargo Sense, Cold Chain Shipping Loss in Pharmaceuticals – 2014
Business Continuity Institute and Zurich Insurance Group, 2014 Supply Chain Resilience Survey
2015

UPS

Pain in the (Supply) Chain survey
Gartner, Survey Analysis: Big Data Investment Grows but Deployments Remain Scarce in 2014
The Forrester Wave: Big Data Hadoop Solutions, Q1 2014