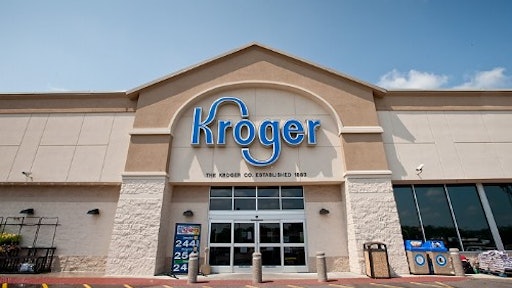 By 2020, supermarket chain Kroger is making a big commitment to going green.
The retailer has published an outline detailing how it plans to become more sustainable by 2020. That involves increasing responsible sourcing in its supply chain, as well as becoming more conscientious in its use and protection of the natural environment.
On the supply chain front, Kroger aims to ensure that 90 percent of all of its seafood comes from fisheries certified by the Marine Stewardship Council (MSC) or other programs recognized by the Global Sustainable Seafood Initiative. Additionally, the store aims to source 100 percent of its wild-caught seafood from MSC-certified fisheries. Currently, Kroger's numbers stand at about 59 percent for total seafood volume and 83 percent for wild species.
As for its impact on the natural environment, Kroger wants to meet the Environmental Protection Agency's (EPA's) zero-waste threshold of 90 percent diversion from landfills. The retailer also plans to optimize its packaging to make it more sustainable. In order to do so, it will source materials responsibly, increase the recyclability of its packaging, use at least 20 percent recycled content to manufacture its packaging and reduce the amount of plastic resin used by 10 million pounds.
To read the full story, please click here.