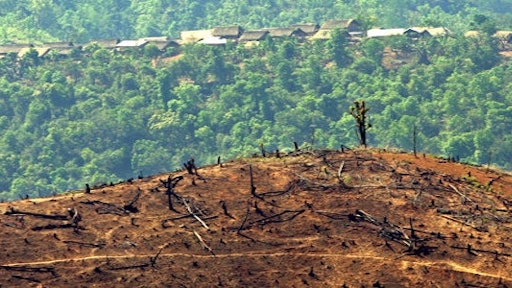 Norway has announced a complete ban on deforestation, making it the first country to commit to a zero-deforestation policy.
Products that contribute to deforestation will not be used in the country, EcoWatch reports. The pledge comes two years after the country issued a joint declaration with Germany and Britain at the United Nations (U.N.) Climate Summit committing to "promote national commitments that encourage deforestation-free supply chains, including through public procurement policies to sustainably source commodities such as palm oil, soy, beef and timber."
Nils Hermann Ranum of Rainforest Foundation Norway said in a statement that it was a monumental move. Although companies had committed to cease the procurement of goods linked to deforestation, those commitments have not been matched by governments.
A large number of goods, including palm oil, tropical timber, soy and paper, are linked to the destruction of the rainforest, according to Rainforest Foundation Norway.
To read the full story, please click here.