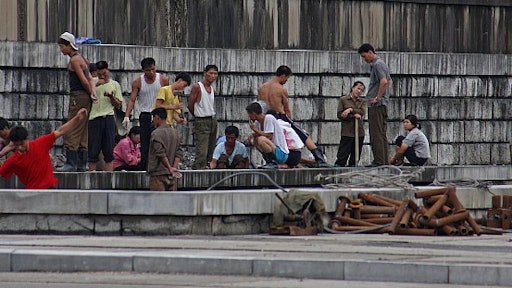 According to VICE, North Korean forced laborers, in the heart of the European Union? It sounds impossible to believe. But a VICE investigation has found extensive evidence of North Koreans working in conditions of forced labor in Poland, with their wages funding the Democratic People's Republic of Korea (DPRK) regime.
VICE was able to confirm that North Koreans are employed as manual workers in multiple locations across the country with their salaries apparently traveling through a network of companies directly into the pocket of the dictatorial Workers' Party.
VICE gained access to confidential documents such as service contracts, payment records, registers of persons, passport copies and excerpts from a population register smuggled out of North Korea, the latter indicating a Polish company may be being run by a high-ranking member of the North Korean military.
The investigation was sparked by the death of a North Korean working as a welder at a major shipyard in the Gdansk region. He suffered 95 percent burns in an accident that was only possible because of inadequate working equipment and unsafe practices, the yard's responsible work inspector Tomasz Rutkowski said.
To read the full story, please click here.