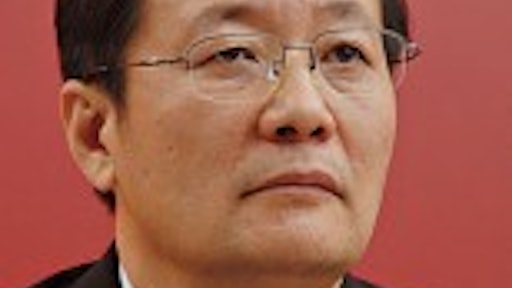 Washington, DC—April 19, 2016—Chinese Finance Minister Lou Jiwei called GOP presidential front-runner Donald Trump an "irrational type" and said the U.S. "wouldn't be entitled to world leadership" if it followed Trump's proposed trade policies toward China.
Trump has advocated imposing up to 45 percent tariffs on China as a way to force it to change its trade policies. Lou, known in China for his outspokenness, said in an exclusive interview with The Wall Street Journal that such a tariff would violate World Trade Organization (WTO) rules. Under those conditions, he said, the U.S. wouldn't be entitled to its position as the world's major power.
"Almost any across-the-board tariff increase would violate U.S. obligations under the WTO," he said.
Asked about the tough talk on China in the presidential campaign, from both Democrats and Republicans, Lou said Americans needed to recognize the U.S. and China "are mutually dependent on each other" and both have a lot to lose in any economic confrontation.
To read the full story, please click here.