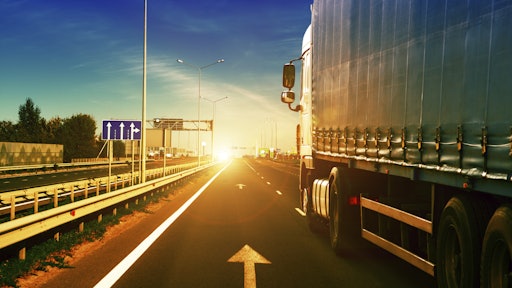 Oct. 7, 2015—The trucking industry will need to hire 890,000 drivers in the next decade to replace retirees and meet rising demand, and companies are already pushing up pay to avoid falling short, according to a new study by the American Trucking Associations.
The industry group estimates that trucking companies will have to bring on an additional 47,500 drivers this year to smoothly handle customers' orders, a figure that would grow to 73,500 next year if the economy picks up speed. The labor crunch is likely to worsen in coming years because drivers tend to be older—an average age of 49, compared with 42 in the wider workforce—and the industry will see more retirements.
Shippers could count on plenty of trucks to move their cargo in the years after the recession, when demand plunged and unemployment spiked, leaving a surplus of drivers available to haul freight. But an expanding U.S. economy since then and a steady increase in imports has soaked up much of that excess capacity.
Shipping costs are rising as companies raise driver pay and take other steps to make sure they have enough trucks available, though delays caused by a lack of capacity are still rare. The ATA warned of more severe problems if trucking companies aren't able to recruit more drivers.
To read the full story, please click here.