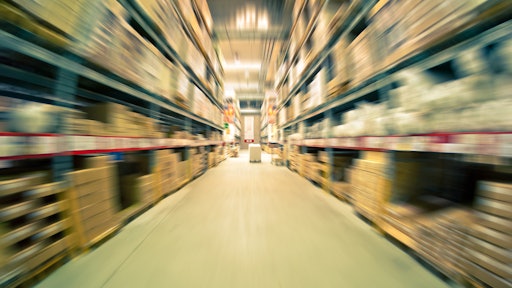 pio3/stock.adobe.com
Over the past couple of months, supply chains have experienced major disruptions in Shenzhen and Shanghai, China due to shutdowns related to COVID-19. Shanghai just authorized an end to its two-month lockdown, but both the disruptions in Shenzhen and Shanghai offer a great opportunity for organizations to reevaluate their supply chains to build in better preparedness and resilience against likely future disruption.
What happened in China?
On March 13, the city of Shenzhen, China, a major tech hub, was put under total lockdown following an outbreak of COVID-19. Two weeks later, China's largest city Shanghai began a two-stage lockdown, with separate measures for the eastern and western sides, which was extended to the whole city as a result of their zero-COVID policy. As COVID-19 outbreaks spread across China, these lockdowns exerted significant pressure on China's key industries.
Shenzhen is responsible for roughly 90% of China's electronic exports, with tech giants Tencent and Huawei Technologies both based in the city. The shutdowns resulted in significant shipping delays at Yantian, the fourth-largest port in the world. While some have been able to maintain or reengage production during these lockdowns, ancillary services and loading/unloading are still moving slowly at the port.
Shanghai is China's primary economic hub, responsible for exports of finished electronics, integrated electronic components, and is also critical for the auto industry. It is estimated that about one third of Shanghai's exports were held up as a result of the lockdown. The automobile industry has also been hit hard as a result of both the Shenzhen and Shanghai lockdowns, with Toyota, Mazda, Volkswagen and Tesla all suspending some of their operations at various times during the disruption.
While China's economy recovered somewhat over the last month, the shutdowns had a traumatic initial impact in March and April, leading to widespread delays in shipping and manufacturing. Now, even after the lockdowns are lifted, there will be an overabundance of products all coming out together, causing additional congestion and disruption further down the supply chain.
How to prepare for future disruption
China's zero-COVID policy suggests that other shutdowns are likely to continue to take place across China in the future. Amid this climate, businesses should examine the shutdowns, begin taking proactive measures and eventually implement a strategic plan to help prevent some of the negative impacts we are seeing today in the future.
Supporting your supply chain through one or more major disruptions either simultaneously or one after another is far from an easy task. The challenges call for an upheaval in the current supply chain process, reinventing weak areas where disruptions take the biggest toll. Companies hoping to ease some congestion must engage in supply chain mapping to identify those weak spots, remain flexible as well as looking to shift sourcing and build in redundancies where possible in the medium- and longer-term.
Additionally, companies should remain flexible with shipping and transportation and aim to decrease concentration in the supply chain by outlining multiple options and various suppliers located in different parts of the world, allowing room to shift production. To further build out a longstanding prevention strategy, companies need to map where the raw materials or components utilized in the production process are located.
Shifting sourcing should also be implemented, relocating supplier bases closer to their customer base, shortening the supply chain, as well as working to diversify your supply chain by looking to new countries for sourcing and building in redundancies.
As a whole, it will undoubtedly take many steps for industry leaders to effectively navigate supply chain disruptions. By assessing their supply chains now, in the wake of disruption in China, companies will not only improve the congestion and disruption they're currently facing, but also onboard prevention strategies to better prepare for future disruptions.
We are nearing a different era. For the past 20 years there have been few lasting supply chain disruptions – the same cannot be said moving forward, and COVID (along with other disruptions, such as the war in Ukraine) have laid bare how fragile our lean, just-in-time global supply chains can be. Supply chain disruptions are expected to become a regular occurrence, making it vital for companies to address challenges stemming from the shutdowns in China and apply them to a global scale for future use.