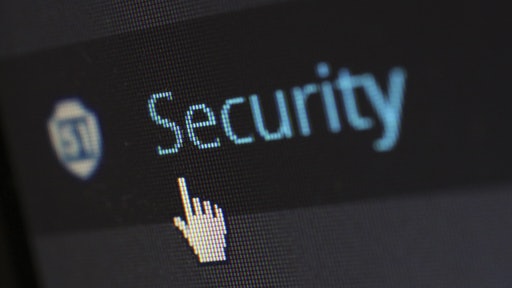 Pexels
Once upon a time, the holiday season was met with record-high consumer demands and strong returns for retailers around the world. Shoppers could make last-minute purchases in store or online. They expected speedy shipments and convenience at no cost and brands always delivered. That year was 2019. And, although it's only been a two-year timespan, the pre-pandemic era feels like a lifetime ago. Those same shoppers have conceded to short supplies, longer delays, higher prices and a growing list of disappointments in 2021, a drastic shift in modern-day buying behaviors.
Many of today's consumers (who previously had little or no knowledge on where or what the supply chain even was) are now in the throes of the current "supply chain crisis" alongside an increasing number of major retailers and manufacturers dealing with issues like materials' shortages, shrinking labor forces and transportation disturbances, to name a few. Collectively, everyone agrees that the Coronavirus disease (COVID-19) remains as the primary disruptor and exacerbating cause of these broken supply chains.
However, most domestic and global suppliers were already facing economic volatility, infrastructure challenges and fractured logistics networks well before the pandemic. Not only are they dealing with exorbitant transport costs (now exceeding $20,000 to move a single shipping container from China to the United States), but they also are operating in an environment where sea lanes are clogged and ships get stuck. Containers that once took 30 days to make a trip around the world now take over 60 days just to get to a regional port.
In response, businesses have been addressing the acute pressures of the pandemic and their supply chain networks by turbo-charging digital operations and technology investments on the front-end. While it's important that retail and consumer packaged goods (CPG) companies continue to prioritize product innovation, flexibility and speed-to-market; making significant rehauls to customer-facing offerings and interfaces is a meaningless endeavor if gifts are delivered two months late, let alone two days.
Every organization that has a stake in consumer goods or retail services should remain laser-focused on how the supply chain is impacting their existing and new customers. But how? The pandemic amplified the need for companies to seek the right tools that help them make faster and more informed decisions across their entire IT infrastructures. Here's how CIOs are navigating and fixing the gaps in their supply chains as we head into the New Year:
Don't pretend it'll get better by itself. Even if your supply chains are up in order and you're already implementing the right demand forecasting solutions, every CIO still needs to become a student of their supply chain and take notes. That means getting to know who your freight border and shipping representatives are, representing all agents and components of the supply chain. Clear communication, not just technology that helps you communicate better, is key to getting commercial teams and partners to prioritize and assess their supply chains and their products. And, when it comes to communicating, be straight with business leaders, and in turn, that will help them better communicate and work with their customers.
Take stock of existing talent and resources and determine any potential gaps. Traditionally, the CIO oversees the technological needs and IT decisions for the organization, but these functional siloes can slow down the digitalization of the supply chain. Gartner analysts predict that by 2025, more than half of today's supply chain organizations will have a technology leadership role reporting directly to the chief supply chain officer. A dedicated technology executive sitting within the supply chain organization is in a much better position to advance IT investments and create an optimal mix of emerging and maturing supply chain solutions that can address their changing business needs.
Assess technology portfolio and build a product roadmap. To understand your desired future state, first assess your current state. Examine how robust networks, artificial intelligence (AI) and edge computing capabilities can help you understand exactly what the pain point in your environment is and how to immediately be able to connect with customers before they become former customers. These functions include accessing and scaling troves of unstructured on-premises data across a scattered network, then automating data processes through AI-driven critical risk models that can identify vulnerabilities and mitigate structural risks in real-time. Keep in mind that storing data across multiple IT estates and moving it between partners and third parties can leave companies more vulnerable to cybersecurity risks and data breaches. Assessing infrastructure solutions that support the ability to protect data even when it leaves your platform is crucial.
Identify, invest and capitalize on the right digital strategy at the right time. For supply chain networks, this long overdue infrastructure overhaul has been the source of bottlenecks that brought us to where we are today. Although shifts in consumer shopping behaviors have created volatile and unpredictable demand, we live in a "New Normal" of global epidemics, natural disasters and infrastructure deterioration. Prioritize needs. Just as your company can't get everything it wants shipped today, you also can't implement all the IT changes you need to make immediately either. Increasing operational efficiency is a matter of skills investment, as well as bringing in advanced technologies. For example, if new AI software can make customer relationship management (CRM) systems more sensitive and responsive to changing customer demand, is your organization ready to embrace this change and do you have the right skills to implement it? For many of the highest performing CIOs, their biggest challenge is IT infrastructure management. They often don't have enough skills, security or resiliency to make the changes essential to compete in a tightly constrained market.
Whether the world's supply chain "normalizes" in a post-COVID-19 economy, it may take far longer than most businesses or consumers desire. If your organization is lagging, the time to accelerate your IT transformation journey and improve logistics and supply chain management is now. Unfortunately, the road to recovery for the retail industry changes every day. To speed up the process, finding the right technology and infrastructure services partner is the answer to complex and compounding supply chain disruptors for many retailers today. The partnership between talent and technology will be fundamental to bridging these gaps because it performs many of the critical functions underpinning a truly robust, reliable and connected supply chain in 2022.