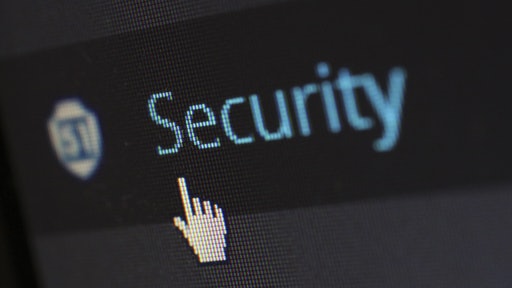 Pexels
With the severity and frequency of cyberattacks on the rise, it's no surprise that global spending on information security and risk management technology and services is forecasted to increase by 12.4% in 2021.
As IT decision-makers and business leaders shore up their cybersecurity, they're faced with key decisions about where to allocate resources. Which gaps in their existing cyberdefenses should they prioritize filling? Do they need entirely new security solutions, or just updates to their existing protections? Without excellent end-to-end security posture, businesses risk myriad consequences — both reputational and financial.
But, before investing in any cybersecurity solution, you should know what you're paying for. Costs can add up quickly, and without thorough research you risk pouring money into a solution without seeing the results you anticipated. When it comes to cybersecurity, there's no room for buyer's remorse.
Assess your current cybersecurity posture
Bad actors have worked just as tirelessly finding new ways of infiltrating systems as organizations have in finding ways to protect them. This year saw the average cost of a data breach climb to a record high of $4.24 million. Not only can cyberattacks result in financial losses and costly downtime, but you also risk reputational damage and lost customer trust.
The bottom line? Enhancing cybersecurity should be a top priority and working with vendors can help you build a comprehensive cyberdefense that allows you to focus on what your business does best. But, finding a well-matched solution provider is no small task. Before beginning to look at cybersecurity providers, take these three steps:
● Identify your root problem. Often companies begin to search for a vendor without a clear sense of what they're looking for, which can delay the process and waste time. For example, if you're a merchant experiencing high volumes of credit card fraud, how are users infiltrating your system? Are attacks originating from guest accounts where malicious users are inputting lists of stolen credit card numbers to test against your website? Or are fraudsters compromising the accounts of registered users in which the card information is saved on file? Despite these two issues producing similar outcomes, they are unique problems that need different solutions. Carefully defining your requirements before you talk to a vendor will help aim your solution to the root cause of the problem, rather than just its symptom.
● Get to know your existing vendors. After identifying your core problem, it's also important to have internal discussions to review the technologies you have and discern any capabilities you aren't currently using. Determine whether your current provider can solve your problem before looking for a new one — you'll save time and money by avoiding the logistics of onboarding a new vendor.
● Consider your tech stack's compatibility with other software. Avoid waiting until late in the sales process with a vendor to discover their technology won't integrate with your own or will only do so with significant time and resource investments. Considering compatibility upfront saves time and money in the long run. This is especially important if you're looking for a solution that integrates directly with your network: You won't be able to implement an incompatible product without refashioning your entire cybersecurity system around that technology.
Laying the groundwork prior to finding a cybersecurity solution can result in significant time and cost savings. However, there's still a lot to consider to find a solution that you feel confident in and a team of experts you can trust.
4 questions to ask before investing in a new cybersecurity technology
Cybersecurity solutions aren't one-size-fits-all. You should find a provider that not only meets your technology needs, but also provides the support needed to continue bolstering your cyberdefenses. While searching for the right provider can seem like a daunting task, it's all about asking the right questions.
Is the provider established?
When searching for a cybersecurity solution, you may be drawn to the shiny new object — a startup with a seemingly unique or innovative solution. But experienced vendors with long client rosters have likely had exposure to a more diverse array of security issues through their customers. Their broader expertise and time-tested software will enable them to guide you through any incident that may arise. Additionally, seasoned companies are more likely to have well-documented processes, which provides you with a more seamless experience.
What does their support model look like, before and after implementation?
Asking providers how they'll support you — both technically and logistically — is paramount in finding a solution that's fit for your business. When you have an urgent problem, how quickly will they be able to swoop in to help? How will they assist you if an issue arises during development? Even if they don't offer a solution specific to an issue, they should at least provide guidance on where you can go for help. Additionally, ask vendors about what other cybersecurity gaps they may be able to help you fill after the initial integration. Can the vendor grow along with your company?
What will the impact of the solution be on your user experience?
Besides looking at a solution's compatibility with your existing technology, you should also consider the effects the solution will have on your user experience (UX). Features that degrade your UX can actually degrade your security, too. If you add a network firewall, will it add considerable latency? Will this result in user abandonments? In these cases, it may be worth it to invest in a more seamless technology.
How will they deal with regulatory or industry changes?
It's important to ask potential vendors how they'll deal with regulatory or industry changes. What types of data are they collecting, and will it be impacted as browsers shift more toward consumer privacy? How are they using and storing their data — will it be impacted as the government introduces new data requirements (e.g., data localization requirements)? Consumer privacy in particular is a major ongoing conversation that both you and your provider should stay well-versed in.
Avoid buyer's remorse with preparation
Finding a cybersecurity provider you can trust can seem intimidating. There are an enormous number of solutions on the market, and there's a lot at stake when choosing which one to invest in. But, with a firm idea of what you're looking for and a repertoire of questions, you can confidently make cybersecurity investments without buyer's remorse.
Click here to hear more about technology in the supply chain: