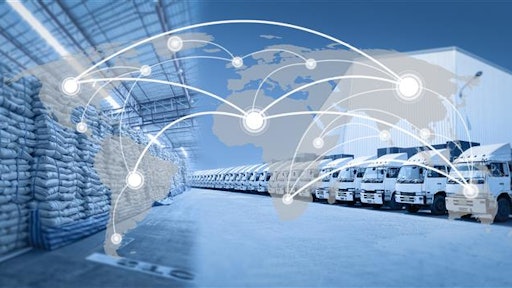 kamonrat- Global Network
Natural disasters like earthquakes and extreme weather are obvious critical events. With the global pandemic, critical event management (CEM) has been vital to saving lives in supporting the necessary logistics for personal protective equipment (PPE) and vaccination rollouts. Keeping people, places and organizations safe has also been of major concern to first responders during the freezing cold shocks that swept across the United States this past winter, particularly in Texas, which suffered power outages due to transmission line failure from severe drops in temperature.
However, CEM encompasses more than fire, floods and snow. From civil insurrection and major traffic accidents, acts of arson and public utility tampering, the importance of communication cannot be overstressed when encountering threats. While the hacker attack hoping to poison a Florida water treatment center was circumvented and tragic results prevented, the attempt indicates a growing trend being used to do direct physical damage to people and organizations. And, the United States is now working to recover from two major ransomware attacks that shut down the Colonial Pipeline, with a huge impact on fuel and food supply chains and cascading logistics and pricing impacts on organizations and consumers.
Taking a prevention-first approach can help minimize risks. Having a unified communications system and strategy in place is essential for manufacturing organizations to respond and recover from a crisis when it does happen. CEM is also significant to related (yet less associated) affected supply chain businesses. For example, a manufacturer that's forced to shut down from a chemical explosion disrupting production, might fall behind in providing the products needed by its customers. When those customers cannot meet their production demands, this adversely affects more businesses requiring their resources, further down the supply chain.
Safety is a metric for manufacturing plants. Shutdowns hit revenue and disruptions in one area can significantly impact supply chains. Advance preparation for critical events helps organizations be ready to respond effectively, recover rapidly and continuously improve processes.
Managing the event
Being able to prepare, plan and respond to a serious event is critical for recovery.
Plan. The spectrum of events organizations face is inevitable. Improve operational resilience by assessing risks, communications templates, and workflows to be prepared and ready to take action before something happens.
Respond. Activating strategic communications to handle actual incidents is essential for orchestrating quick and effective responses. Secure, bi-directional communication can mitigate confusion and account for impacted people and assets.
Recover. Staying on top of events, increasing situational awareness and establishing steps to resolve incidents aids in the rapid recovery of disrupted processes.
Accomplishing all of this from a single pane of glass, on the same system, makes for an effective CEM solution.
100% accountability
When individuals are unaccounted for during a crisis, CEM solutions can provide the ability to track people and send secure notifications through an established platform. With continuous updates alerting support teams and services, an organization experiencing a critical event can locate workers, direct them to safety, and account for their whereabouts. In some cases, 100% accountability is a legal requirement for ensuring the physical protection of employees.
Secure, bi-directional notifications
Highly regulated industries such as oil and gas, healthcare and commercial entities all need to account for their employees' health and safety. During an emergency situation, accurate and timely notifications and bi-directional communication is crucial.
When CEM information is accurate and secure, organizations are more likely to work together when they can trust and leverage the same platform. Effective CEM solutions ingest threat intelligence and utilize the Industrial Internet of Things (IIoT) with sensors that serve as authoritative sources in systems that can be triggered automatically or manually. Geo-fencing creates maps in or outside of a designated area to raise awareness of a threat and enable measures of protection.
During a crisis, a successful CEM platform bridges communications between the local municipality, the commercial entity, and emergency services. Workflows can be automated but systems are often so powerful that they trigger response actions which are sometimes false positives. Human involvement is key to evaluating each inbound event, ensuring proper analysis and avoiding dispatch of unnecessary services. Advance notifications allow organizations to pivot, saving precious time, resources and more during a critical event.
From the most common use cases of worsening weather conditions to unforeseen production failures, a strategic communications system can help contain an incident, maintain environmental safety and inform leaders when it is safe to return to work and resume manufacturing. When the key steps of preparation, planning, response and recovery are in place and properly executed, organizations can better manage critical events and learn from current practices to continuously improve for handling future events.