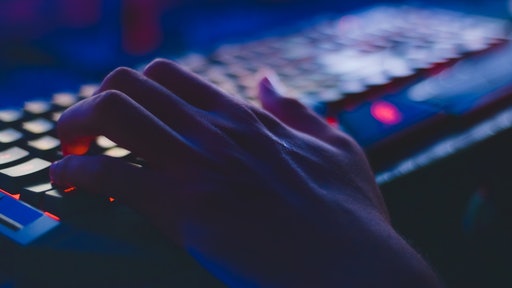 Pexels
Seamless mobile connectivity and high-speed internet access have been our saving grace for the last few months, and not just from a commercial perspective. Digital communications have allowed those shielding to remain in contact with family/friends/colleagues, thus providing some semblance of normality. It has also allowed the rest of us to get our "shopping fix" by serving as the enabler behind the online purchasing of what are now termed as "non-essential items."
The country is now slowly returning back to normal, with retailers and other businesses adapting their respective facilities to entice us out of our homes and onto the high street. However, according to the Office for National Statistics, only 36% of people in England actually feel happy about leaving their homes. Furthermore, one in five have stated they would never enter clothes shops again, which means that home-shopping, along with homeworking, home schooling, etc is likely to continue to be "the New Normal" for the foreseeable future.
Innovation and flexibility are the key to survival
As a result of the crisis, businesses across the board have had to be increasingly innovative and flexible. They've been forced to rethink their business models simply to retain the bottom line. In retail this has meant free delivery, free collections and extended return periods. These changes have had a dramatic impact on customer expectations, taking the concept of these free services past the point of no return.
For those of us that do venture out for some retail therapy, safety measures, such as the non-touching of merchandise unless there is an intent to purchase, reduced changing room capacity, etc will do little to boost our confidence, further driving demand and pushing the customer service expectations of online retail.
Central to these new purchasing trends is a slick and effective supply chain process, from order placement right through to dispatch, and seamless mobile coverage plays a fundamental role in this process.
Mobile-only business strategies are the New Normal
More and more companies are pushing mobile-only strategies for infrastructure and operational reasons, and seamless mobile coverage is no longer limited to smartphones; it's the driving force behind many smart building features, including lights, access control, sensors and CCTV. The levels of efficiency that modern businesses are seeking cannot be achieved by a Wi-Fi only strategy. Implementing quality mobile phone coverage enables a single device to become a specific point of contact for the user, irrespective of location. Only by delivering effective mobile phone coverage can a business deliver the quality of service (QoS) needed for voice calls (essential to profitability and customer satisfaction) as well as driving process application.
Distribution centers have patchy mobile coverage
In paradox, most large warehouses and distribution centers are blighted by inconsistent mobile coverage because of the building materials used. Concurrently, facility managers are often limiting investment in solutions to overcome this to certain parts of the building, such as rest areas, canteen facilities and administration offices. This leaves the large storage areas, along with goods in and out handling areas, with no mobile phone signals because of the perceived high costs involved.
Not only does inadequate mobile connectivity impact supply chain efficiency, ubiquitous mobile coverage is a basic health and safety requirement that facility managers should be fulfilling. However, many are failing on that score because of the sheer magnitude of these facilities. More importantly, the provision of uninterrupted mobile connectivity will soon be fundamental to safety critical communications inside buildings as the UK's public safety communications networks transition from Tetra to 4G. What this will mean in practical terms is that without a reliable 4G signal, first responders and blue light services will be unable to effectively manage an incident and staff will be unable to dial 999 from anywhere within the building. Not only could this potentially put lives at risk, it poses the question of who would be held to account?
Providing in-building 4G coverage is not a complicated process
Most large warehouse facilities and distribution centers have already invested and implemented sophisticated tracking technologies to improve supply chain management. With ever-diminishing profit margins as a result of market expectations for "free" everything, "rip and replace" tactics to enable seamless mobile connectivity are not always feasible. Implementing supplementary technologies like mobile signal boosters hasn't always been plain sailing either because, until recently, their deployment was illegal.
However, this is no longer the case. Thanks to a relaxation in the mobile repeater rules by the telecoms regulator, facilities managers can now take action to improve their mobile signal quality using readily available signal boosting equipment.
As the UK emerges from COVID-19, warehouse and facilities managers will have a pivotal role to play in fulfilling sales orders. This in turn will help boost both the economy and consumer confidence. Reliable indoor mobile coverage is central to this and the use of supplementary equipment to ensure this is achieved can no longer be regarded as the last consideration or worse, not considered at all. Connectivity drives productivity and creates new opportunities. Facility and supply chain process managers that are slow to realize this could find their respective businesses losing out to the competition.