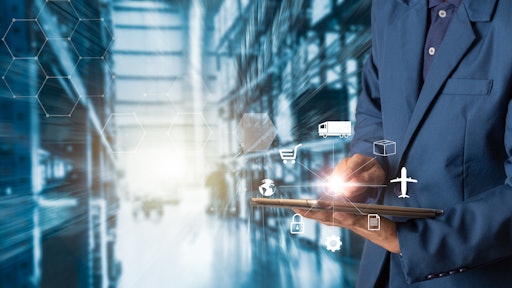 Getty Images
From widespread pandemics to Mother Nature to everything in between, industry experts detail how companies can protect their supply chains from the unknown—and the unpredictable—in the Supply Chain Network (SCN) Summit's first session, scheduled for June 30.
SCN Summit is a premier virtual event educating logistics professionals on critical issues impacting the supply chain industry. It consists of six targeted webinar tracks taking place June through December. Each session consists of 4 tracks detailing the topic with more in-depth insight from industry leading experts.
Here's a rundown of the different sessions for June 30.
10 a.m. CST
Track 1: Online Grocery Amid COVID-19
With an increase in online ordering and expansion of categories, how do supply chains evolve to meet the new needs? Deborah Weinswig, founder and CEO of Coresight Research, and JoAnn Martin, senior vice president of retail at Blue Yonder, look at current vulnerabilities in the supply chain and how online grocery can evolve to the new consumer demand.
Noon CST
Track 2: The Visible, Connected and Optimally Utilized Warehouse
Modern warehouse operations are evolving rapidly to keep pace. Disparate systems, labor shortages, blind spots in inventory and management of returns are common challenges. Mark Wheeler, director of supply chain solutions at Zebra Technologies, addresses these challenges and those prompted by the COVID-19 pandemic to share insights on how "systems of reality" can help prepare and protect supply chain operations from the unknown.
2 p.m. CST
Track 3: The Importance of Supply Chain Resiliency
Neil Coole, director, food and retail supply chain director at BSI Americas, discusses supply chain resiliency, including examples of best practice from business continuity and the pre-requisites of organizational resilience to ensure that organizations throughout the supply chain can anticipate future impacts, prepare for disruptions and remain agile and responsive to future challenges.
4 p.m. CST
Track 4: Returning to Work? Here's How to Prep Your Facilities Post-Pandemic
Bhrugu Pange, managing director, and Sean Maharaj, managing director of AArete, discuss the tactical and digital requirements, safety measures, protocols, operational shifts, worker preparedness, attitudinal shifts and preparation of the physical spaces needed to help ensure worker safety in the workplace after a return from lockdown, focusing specifically on distribution warehouses, shipping centers and manufacturing plants.
CLICK HERE to check out speaker bios.
Registration for the June 30th session is now open. Please note, registration includes all sessions for that day.
Companies in this article