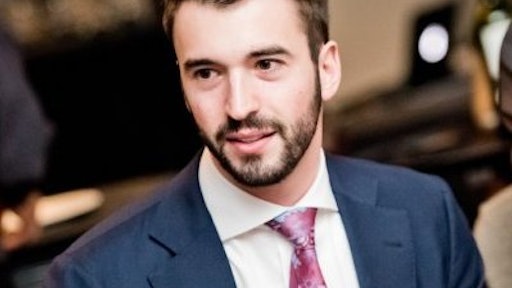 The idea of Uber entering the trucking world is no longer a matter of speculation. With Uber's mid-August acquisition of the self-driving trucking platform Otto, it's reality. And one aim of the partnership that should be most intriguing for logistics providers is Uber's long-term goal to establish a national digital freight matching (DFM) network.
Of course, this is far from the first foray from Silicon Valley into the logistics industry. It's an attractive target for investment, as venture capital firms and others look to push past consumer transit into the commercial transportation market. In fact, since 2011, the sector received about $180 million in funding, including $67 million in 2016 alone, according to Armstrong & Associates.
However, while apps like Uber revolutionized consumer transit, is the on-demand rideshare model a viable long-term commercial transportation management solution?
The answer is more complex than a simple yes or no. DFM apps may work for smaller shippers and carriers, but as they exist now, aren't suited to larger shippers for a number of reasons. Here are a few challenges these types of solutions must address in order to drive value for larger shippers:
Scale of operations. Commercial drivers with assets don't sit on every street corner. Plus, many larger shippers utilize multiple modes of transportation to get a certain good from Point A to Point B. This will only continue to progress in the current e-commerce boom. Less-than-truckload (LTL), parcel and even courier service will gain traction, as shippers seek more agile and efficient transport for online purchases. Freight matching solutions are not ideally equipped to handle this complex transportation structure.
Transportation cost optimization. For many shippers, the short-term cost savings from on-demand pickup may not outweigh the long-term savings generated from working with a strategic partner. For example, many big-ticket retailers have strict delivery policies that carriers matched through apps may not be familiar with. Familiar carriers and logistics providers can help avoid costly rejected loads and noncompliance fines.
Cargo security. Well-vetted and licensed drivers, not to mention highly specialized equipment, are absolute essentials in the logistics industry. DFM apps, as they exist now, can't give the same level of insight (and traceability) that brokerages and third-party logistics providers (3PLs) can. In addition, the tightly networked fleets on which DFM depends may become targets for sophisticated cargo thieves adept at hacking into such networks.
Liability. In the traditional transportation model, carriers are required to maintain adequate liability insurance, and brokerages and 3PLs devote considerable resources to ensuring this compliance is monitored and maintained. How DFM companies manage compliance and how shippers will ensure their load is being moved by approved carriers is still unclear.
On a positive note, DFM emergence will likely drive the industry at large to continue to innovate. We'll see more advanced transportation management systems developed by 3PLs. The brokerage model will continue to evolve as well, with many brokers enhancing capabilities to become a more strategic transportation partner. Apps like Otto challenge the industry to diversify services, and as a result, we can expect to see more advanced and agile solutions.
While freight-matching apps currently target niche markets, they may not be suited as a direct alternative to brokerages or long-term logistics partners. Shippers working with a brokerage will enjoy myriad benefits that a load-matching app can't provide. It's clear that, overall, DFM apps will face challenges as they gain traction. Simply put, we have a long way to go before these apps can provide businesses with the long-term outlook, visibility, control, and service of a 3PL or a brokerage that ultimately drives true supply chain value.