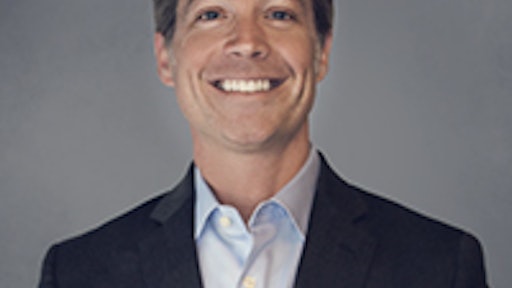 Let's start with the good news. The manufacturing, warehousing and construction sectors are on the rise and forecast to continue to do so, according to IBISWorld. Warehousing activity is projected to finally surpass our prerecession peak thanks to a recovering economy and consumer retail spending, which is also forecast to increase at an annualized rate of 3.1 percent. With this fortunate market trend, however, comes some consequences that you may start to feel in your wallet and equipment budget.
The U.S. Census Bureau announced an increase in e-commerce sales of 3.7 percent during the first quarter of 2016, compared to Q4 of 2015. Increased consumer spending means a stronger demand of industrial markets, and thus, an increased demand for material handling equipment and, unfortunately, higher prices. IBISWorld projects that forklifts, for example, will increase in price at an annualized rate of 3.4 percent during the next three years. Increased costs of pallet trucks, forklifts and aerial lifts and are also expected.
Another factor contributing to an increase in equipment prices is the price of steel. The cost of the material is on a steady incline, playing a part in higher production costs and consumer prices, according to IBISWorld. Steel prices are forecast to increase at an annualized rate of 2.2 percent going into 2017, with forklifts being one of the key products to undergo accelerated price growth. Steel is the primary input used in forklift manufacturing, accounting for an estimated 63.0 percent of the average forklift manufacturer's total purchase costs, according to market forecasts.
The best way to avoid paying these higher prices when replacing forklifts and other material handling equipment is simply to buy sooner than later. Purchasing managers that need to replacement parts of their fleet in the near future do have some additional options to save some money and their bottom line. The first step is to understand and define business objectives. Then, depending on these goals, there are some solutions to help cut costs.
Consider Rentals
Operators and mangers looking for a short-term forklift solution can save a lot in upfront costs by renting machines. Forklift rentals are typically available on a daily, weekly or monthly rate, so you need to estimate the duration of use as accurately as possible. Be sure you know the weight capacity and lift height required for your project before renting. You don't want to pay for a rental and then find out it's not enough to get the job done. Other factors to consider include the type of environment the lift truck may be operated in and turning radius. IBISWorld estimates that the average cost for renting a forklift is about $894 per week, whereas the price of purchasing a new forklift is about $38,000. Renting is a fiscally smart move for warehouses that are looking to ramp up for seasonal bumps in production. However, renting probably doesn't work for operations with high production levels that need to put their equipment to work regularly. In this case, purchasing equipment is the best option.
Use Pallet Trucks When Applicable
In some situations, it may make sense to replace the use of a sit-down riding forklift with a pallet truck. A double-pallet truck, for example, can pick up two pallets at a time, cutting loading and unloading time, as well as purchasing costs. Electric pallet jacks can range in price from $5,000 to $10,000, compared to two or three times as much for a new forklift. If you're dealing with moderately lightweight materials in which the maximum amount of power isn't needed, a pallet jack should do well. Pallet jacks also require much less maintenance and take up less space to store in the warehouse.
Used Equipment Can Be Just as Useful
Buying used forklifts can save thousands on your purchase price, while still increasing your efficiency and productivity. Used or refurbished machines may not be as exciting or shiny as a new model, but they can run just as smoothly, provide less depreciation and more purchasing power. Used forklifts are best for environments that need to use them fewer than seven days a week and only during one shift per day. If you put a used truck under heavy use, you may end up paying more in repairs and maintenance than if you bought a new one to begin with.
Another way to utilize pre-owned equipment is by using it as a supplement to new purchases. If needed, consider buying one new forklift and one used one if you're concerned about production peaks. This can also serve as a backup when the new machine needs to be serviced.
Sometimes Only New Will Do
If the above solutions don't work for your operation and you need a new machine to put through heavy production use, there are still some money-saving tips you can put into practice.
Don't overbuy capacity. This can be an easy mistake to make because of the difference in nominal and actual capacity of a forklift, which has to do with the addition of a sideshift carriage. Get the required actual load weights stored at the actual lift heights, and ask for pricing quotes based on those numbers. It pays off to take the time to make sure of the exact requirements needed to avoid paying for features that you don't need.
Shop around. Luckily, price shopping is getting a lot easier with the help of the Internet. Make sure you're getting the best price for your equipment by comparing quotes and speaking with multiple dealers until you feel the agreement is right. Ask potential dealers for specifics on maintenance plans and even ask for referrals. It's a competitive market out there and smart dealers are willing to do their best to make you happy.
Procurement professionals who conduct their due diligence and take the time to consider the options above can make significant savings when the time comes to replace their warehousing equipment.