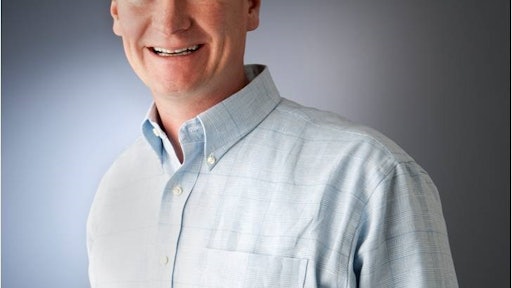 In 1994, when Jeff Bezos left Wall Street to start an Internet company funded primarily by his parents, no one anticipated that Amazon would become the megalith it is today. Now, just 20 years later, Amazon surpassed Wal-Mart as the world's biggest e-retailer. As the company continues to dominate the e-commerce industry, a notable shift is occurring—Amazon, traditionally a business-to-consumer (B2C) platform, is also staking claim in business-to-business (B2B) commerce.
Amazon Business marks the relaunch of Amazon in the wholesale sector. Although the company didn't previously see success in this market, it was also one of the leaders in the transition of the B2C marketplace online and, as a leading retail force, Amazon's push back into B2B indicates where the industry at large is headed. Without meeting growing consumer demand for features like speed and responsivity, B2B players may get surpassed by Amazon's elevated experience.
The supply and demand chain will see major benefits from commerce platforms of the same richness and caliber that we see every day in the B2C marketplace. The digital exchange of goods will be more easily accessible to consumers and simpler to implement. But, in order to handle new technological functionalities and facilitate quicker, more transparent processes, B2B brands will have to choose between a massive overhaul of their platform or turnkey implementation for a fraction of the time and cost.
Without many changes over the past several years, B2B companies lack the technical savvy to develop the powerful e-commerce platforms necessary to improve the supply chain. The good news is, with a turnkey, cloud-based B2B platform, suppliers will see massive improvements in the following areas.
Communication Practices
B2B companies working on even larger quantities need the capability to interact with consumers quickly and efficiently at every point along the supply chain. For many B2B companies, this means improvements to customer responsivity through a cloud-based platform.
Whether this is to explain a mistake or confirm a shipment, suppliers can benefit from a commerce platform that enables communication across the supply chain. An e-commerce experience fueled by transparent interaction and real-time communication can be achieved with a cloud-based platform, which gives companies immediate communication channels and cross-communication capabilities. By monitoring and reacting to problems in real time, suppliers can inherit the speed and proactivity that is necessary to compete in the online marketplace.
Production Efficiencies
As B2B e-commerce improves, orders will increase in size and accuracy. In order to handle evolving production and fulfillment needs, B2B brands need to move toward self-fulfilled solutions that are cost effective and drive engagement.
From order placement to packaging distribution, suppliers can benefit from incorporating technologies that recognize and solve workplace inefficiencies. As companies move from traditional sales methods to technologically driven systems, the removal of labor-intensive practices can lead to B2B improvements. In particular, companies should focus on those areas that serve as touch points with retailers, and target how and where users process orders online.
For example, if an order management portal does not update in real time, a brand needs to fix this immediately. Similarly, if there are flaws throughout the package tracking process, brands can make improvements to bolster transparent communication. As suppliers begin to take note of and adopt common B2C interaction points, they will see marked improvements in their own production capabilities. They will also benefit financially by selling more goods via dramatically less expensive transactions.
Salesforce Integration
As many organizations are not yet in a technical state in which they can aggressively pursue relevant e-commerce channels, a small technology talent pool limits brands and suppliers. Unlike for a brand like Nike, there is little that's sexy about working with products in the industrial gas industry.
This is where B2B brands can benefit from partnering with a marketing platform like Salesforce. For B2B companies lacking the resources to work alone, the Salesforce platform offers design capabilities and the means to develop a more fluid e-commerce experience. Certain Salesforce platforms can even get brands to market more quickly and at a fraction of the cost. A packaged, integrated and ready-to-go solution is most often what suppliers are looking for.
B2B players need to act fast as Amazon enters the marketplace. With no apparent boundaries, Amazon is putting pressure on B2B players to adapt their own e-commerce sales platforms. But fortunately, it doesn't require a million-dollar, customized platform to remain competitive. What they need is a cloud-based platform that improves communication and product efficiencies, and integrates with their existing marketing platform.
Suppliers working with B2B companies that adopt such a solution are going to experience huge gains in order accuracy, retailer relationships and their bottom line. The digital exchange of goods will be more easily accessible to consumers, simpler to implement and at a fraction of the cost. Amazon is certainly racing ahead in the B2B marketplace, but—with the technologies and resources available today—brands and suppliers don't have to be left in the dust.
Companies in this article