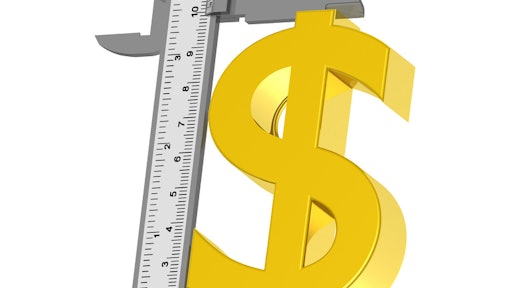 If you're in the freight brokering business or considering a start there, you're probably well aware of the freight broker bond requirement for obtaining and renewing your broker license. It's one of the regular costs that brokers face to stay compliant and run their companies.
Especially since the Federal Motor Carrier Safety Administration (FMCSA) increase of the freight broker bond requirement to $75,000 in October 2013, some of you may have a hard time getting bonded. So it's very understandable if you're looking for ways to reduce your freight broker bond cost. After all, the license and surety bond renewal deadline is approaching fast—it's October 1!
While the required bonding amount is not changing any time soon, there are still ways to pay less for your freight broker bond. With a few smart steps, you are able to get a cheaper price, while not compromising the quality of the bonding.
Let's get straight to business—here are the three main ways in which you can lower your freight broker bond cost.
1. Improving Your Credit
One of the main criteria that surety agencies examine when you apply for a bond is your personal credit. They are looking at your score, as well as any negative items on your history.
As the bond is a guarantee that you run your brokerage in compliance with FMCSA broker license regulations, your credit performance is a strong indicator about the way you operate your business. If you have past items that were not cleared out, you are likely to be considered as a higher risk applicant. This can substantially increase the bond premium you need to pay.
That's why it's a good idea to take care of any negative items listed in your credit history before you apply for a bond or start renewing it. These may be collections, liens, civil judgments or even unpaid child support. Taking care of such issues ensures that your credit situation is evaluated in a favorable way, which means a lower freight broker bond cost.
2. Showcasing Your Experience and Financials
Besides evaluating your personal credit situation, surety agencies also look at your business experience and overall finances when examining your bond application. This gives you another opportunity to prove the trustability of your brokerage.
Years of experience in the field are definitely a factor so, with time, if your credit history is clean, you naturally see your bond cost going down. But while you're still fresh in the brokerage business, you can work on your financials and on presenting them in the most beneficial light.
As mentioned earlier, the surety agency is looking for solidity and profitability in your business, so that you're not considered high risk. If you are running your brokerage in a smart way and are making good profits, you are seen as a stable business. Thus, your bond cost is lower because the surety that needs to guarantee your compliance in front of the FMCSA has good reasons to trust you.
3. Choosing a Solid Surety Bond Agency
A final tip on reducing your bond cost: Choose your surety bond agency wisely. It makes a great difference regarding the price you pay and the security you get in case of a claim on your bond. While it's quite tempting to go for agencies that advertise only their low rates, it's a good idea to consider multiple factors about your surety provider, beyond the price tag.
You should be looking for agencies that work only with A-rated and T-listed surety companies because this gives you reassurance that you get a good backing for your bond. Another important factor is the number of surety companies with which your agency works. The higher it is, the more likely your surety provider is likely to be able to give you a really low rate. With multiple available options, the agency can shop around for you and find the best-matching bonding option.
Besides that, you should get to know what factors the surety examines when you apply for a bond with it. The more financial figures it wants, the higher your costs for accounting services is, so you definitely want one that focuses mostly on your credit score. Watch out for collateral requirements, too, as some agencies require that when posting a bond, which means you have to pay more.
Following these three tips, you can shape up your credit and finances, so that you can get a lower bond cost, plus you know how to choose your surety provider. You can also check this surety bond guide that addresses all related bond questions.
In case you're already in business and need a bond renewal this October, don't worry. It's still not too late to improve your financial stats. Such a step can be very beneficial both for getting a cheaper bond price and, in the long term, it makes your business more solid.
What are your thoughts on lowering the freight broker bond cost? Share them in the comments below!