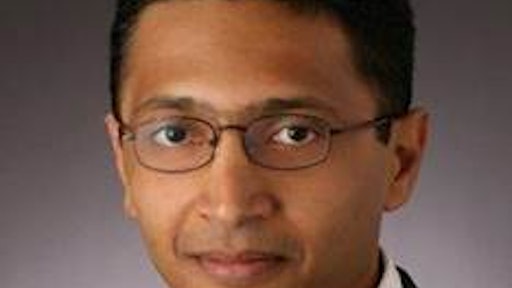 Organizations are increasingly outsourcing various components of their supply chain and using it as a strategic advantage in the marketplace. This leads to significant efficiencies and drives continuous value.
While the outsourcing of manufacturing and distribution has been around for decades, it matured significantly. The relationships between clients and their outsourcing partners evolved into a strong interdependence, with each having a vested interest in the other's success.
Companies are also outsourcing business processes. Industry analysts predict the worldwide supply chain business process outsourcing (BPO) services market is more than $20 billion, representing a significant untapped market.
Clients today want BPO to deliver more—particularly in their supply chain, which requires a deft, technical hand in both managing the increasing complexity of an operation spread across multiple continents and delivering business outcomes, such as improved revenue and reduced operating expenses. Today, with leading supply chain BPO engagements focused on such activities as planning, direct procurement, logistics, and aftermarket service and support, the outsourcing of supply chain business processes clearly epitomizes this shift.
Accenture-sponsored research from industry analyst firm HfS Research, called BPO on the Brink of a New Generation: Technology Transformation, found that half of today's clients expect to undertake a wide-scale transformation of their business processes within the next two years through greater use of technology and higher level skills to capture new and more sustainable business outcomes. Yet, six out of 10 respondents believe their outsourcing provider is failing to deliver the technology skills and capabilities needed to drive this transformation.
Clearly, there is a pull from the market for supply chain BPO and there is a need for providers to leverage technology better. Specifically for supply chain, we believe technology will not only help improve current operations, but also allow providers to engage deeper into their client supply chains, unlocking new opportunity.
Technologies Drive Change
The following four technologies can enable better growth and delivery of supply chain BPO:
Analytics. Both descriptive and predictive insights on the health of the supply chain can result in greater efficiencies and opportunities. The current approach to analytics tends to be light on automation. A better approach would be to adopt an integrated analytics engine that can fully weigh all types of data for a comprehensive view over the entire supply chain network. With this, companies evolve from a reactive operation to a proactive one, anticipating events and capitalizing on them along the way. As data grows exponentially, the potential to find new insights and innovations increases. This is true with cognitive computing and artificial intelligence, which takes analytics to the next level by driving a self-learning ability to help forecast how much supply and inventory are needed.
Cloud computing. Questions around security and the perceived lack of control muted the cloud's role in outsourcing engagements to date. Yet, as the technology matures and people recognize its true value, its use will grow. The cloud model maps perfectly for delivering outsourced business processes. It enables an organization to get data faster without investing in major systems and incurring capital costs. This is particularly important with supply chain in which an unlimited number of moving parts and multiple systems—manufacturers, suppliers, distributors, dealers—exist. Behind the scenes, cloud helps enable and improve connectivity across the supply chain to all stakeholders faster and at less cost.
Mobility. Anytime, anywhere digital insight gives executives information at their fingertips. At the click of an app, mobile devices provide a more convenient way to access information that historically was all over the place. While buyers place greater importance on mobility, they must deploy it in the context of an overall enterprise mobile-enablement strategy to yield the greatest value. Piecemeal process-by-process approaches only increase service fragmentation.
Automation. Critical for streamlining established processes, automation can be the means to reducing errors; enhancing compliance across supply chain partners; improving job satisfaction; eliminating repetitive, tedious tasks; and offering always-on 24/7 services, a critical element in managing a global supply chain in which the sun never sets. In the aerospace industry, for example, automation can be leveraged for the tracking and tracing of shipments to provide better visibility into when materials will arrive. This is critical for just-in-time manufacturing in which the production of engines depends on complex parts arriving from suppliers around the world and manufacturers cannot afford to hold much inventory. Automating the track-and-trace process can proactively monitor weather events and plant shutdowns, tasks that otherwise would be performed manually by humans.
Implementing Change
In supply chain, a control tower—a shared service center acting as a centralized hub that uses real-time data from a company's existing data management and transactional systems to integrate processes and tools across the end-to-end supply chain and drive business outcomes—helps bring all of the above together by combining visibility, analytics and execution. Organizations are increasingly outsourcing various components of their supply chain and using it as a strategic advantage in the marketplace. This leads to significant efficiencies and drives continuous value.
Key recommendations for driving this transformation through a control tower include:
Focusing on business outcomes. In an environment that's permanently volatile, supply chain executives are up at night addressing complex business problems around how to ensure their supply chains are fulfilling orders and delivering products on time, while managing their operating expenses. Our recommendation is that service providers spend enough time upfront internalizing what problems companies are trying to address, understanding priorities of the problems and delivering their service around helping clients solve these problems. This will be key to longer term success and technology is almost always an enabler to problem resolution.
Making change happen. Technology can add intelligence and power to a supply chain. Effective change management is critical. Clients must improve their governance skills and enhance their stakeholder communication, while both clients and service providers must invest in higher caliber talent, analytics capabilities and digital platforms that create higher value. Change management also involves breaking through silos and getting stakeholders to collaborate. The strategic skills of the governance team can be improved by redefining the job competency models of those individuals managing the service providers.
Investing in technology-centric personnel. The introduction of new technologies requires skilled professionals who can effectively manage them. Service providers need to recruit and develop more technology-oriented personnel, and reorganize around product management and development teams driven by software engineers supported by business analysts—rather than capability teams defined by the geography of delivery centers or broad pools of generalist talent. Specification and experience are what clients and buyers should seek.
We stand on the cusp of a new generation of supply chain outsourcing in which meaningful business outcomes can be delivered through the greater use of technology. Clients and buyers now recognize the need to change, but many lack the capabilities to do so. By using digital technology as a catalyst for change, a new standard for supply chain excellence can be achieved. Those that step up and embrace the greater use of technology will set themselves apart from the crowd.
Companies in this article