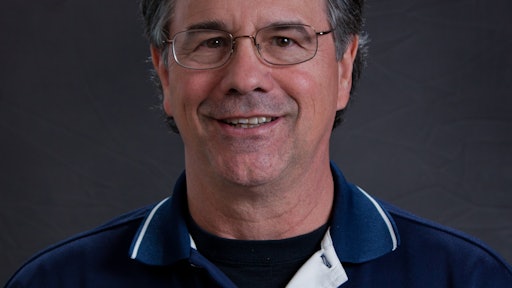 While many of us are still digging out from recent winter storms, some of the nation's largest home-improvement warehouse stores are giving us a ray of hope that spring is just around the corner. The stores reported recently that they will hire tens of thousands of seasonal worker—both part- and full-time people at stores and distribution centers—for the spring selling season.
During this peak season for home improvement, safety can never be an afterthought. So it's even more important than ever to have strategies and equipment in place to protect temporary workers who are less familiar with distribution centers and warehouses.
It behooves companies to consider ad hoc equipment needs to make their environments productive and safe, and to maintain industry best practices. Complacency to safety issues is a clear and present danger. New Occupational Safety & Health Administration (OSHA) requirements are a motivator to get one's safety strategy in order.
Protecting Workers from What They Don't Know and Can't See
Distribution centers, manufacturing companies, home-improvement stores and others need to consider such things as safety fencing, railings, netting, pipe bollards, column protectors, mirrors, ergo mats, machine guarding and proximity alarms, to name a few.
It seems obvious, but it's imperative that employees and forklifts are kept a safe distance from one another. Safety netting is important, especially when workers are directly under inventory. Guard rails keep picking areas and loading zones segregated. Mirrors provide at-a-glance awareness of surrounding traffic. End-of-aisle guards protect inventory as well as equipment and personnel.
The importance of these protective measures cannot be understated. Here's one example.
During other times of the year, there may be only one person in a zone, but in a peak season in which an organization's throughput reaches 50,000 cartons per day or more, the number of workers in that zone may quadruple. The key is making those workers aware of the dangers around them and taking measures for protection.
Think about a worker's location in relation to a forklift, conveyor or other piece of machinery. If equipment is out of reach, then it is considered guarded by location. If not, that's where guard rail, bottom covers or other types of guarding need to be installed for protection. Physical barriers are important to help people identify potential hazardous areas. They are relatively inexpensive pieces of equipment compared to lawsuits.
If your company is facing a lawsuit and you can say that you took all of the recommended precautions, then it goes a long way toward mitigating culpability. That's where an experienced outside resource can help optimize processes, increase accuracy and throughput and be the sounding board for forgotten incidentals.
It's not just people you want to keep secure; it's about protecting your inventory, too. Temporary workers don't have as much to lose as tenured employees. Consider using lockable security cabinets or cages for such valuables.
Education Is Key
Part of the culture of safety is educating people about the rules. Give them every possible excuse to stay safe.
Most temporary workers are not driving a forklift since companies are judicious about who is being trained on equipment. However, temporary workers can be walking the same aisles as forklifts. They have to be educated and made aware of where to walk and what to consider. They need to be trained to be able to take advantage of the safety equipment being deployed. Consider posting safety signs that remind workers of potential danger. Good common sense can sometimes be replaced with complacency. Well-placed signs, floor markings and barriers may make workers more aware of their surroundings as they move about the warehouse.
People can become immune to safety issues because they are in these areas every day. Proximity sensors or alarms are not antidotes—but can help. Motion detectors trigger audible and visible alarms, and clearly marked aisles help people understand when potential danger is approaching, even when they are in areas where they should not be walking.
A good material-handling expert, especially one with engineering and design expertise, and not just one selling products, can help. If you have moving equipment and personnel in the same area, it is best to find a way to keep them separated. There's a lot of common sense involved, but it can help to be talking to sources with experience in safety, storage, workflow and other material-handling issues.
Finally, here are some key questions to ask yourself and your organization:
Are traffic patterns clearly marked?
Does your warehouse have mirrors for better visibility?
Are employees protected from forklift traffic with safety rails or other barriers?
Are there any unprotected overhead loads where employees are working?
How can you make it safer for those unfamiliar with your facility?
Is your inventory protected?
By ensuring the safety of all workers this spring—and throughout the rest of the year—distribution centers, manufacturing companies, home-improvement retailers and others stand to meet their business and safety objectives—and enamor themselves to workers and customers alike.