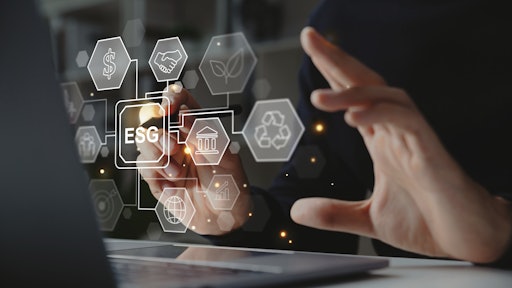 Kannapat/stock.adobe.com
Aravo for ESG, a new third-party risk management application by Aravo, enables organizations and their extended enterprise to build resilient supply chains that align with consumer values and adhere to government regulations. The solution automates the due diligence process and enforces controls to ensure third parties are in compliance with anti-slavery, conflict materials, environmental, health and safety, diversity and other ESG mandates.
"As ESG mandates like the Paris Climate Accord, German Supply Chain Act, SEC guidelines, and more, continue to emerge and evolve, customers, investors, employees and regulators are demanding that third-parties they work with act with integrity when it comes to safety, sustainability, corporate governance and human rights. This expectation also extends to ethical practices of fourth and nth parties," says Dean Alms, chief product officer at Aravo. "The management of ESG risks is not a single implementation. It's a journey and Aravo can help every step of the way. With Aravo for ESG, organizations can deploy to address one or more ESG compliance programs quickly and expand over time with a unified experience and cross-program visibility."
Aravo delivers cross-functional and enterprise-wide third-party management across multiple risk domains including InfoSec, ABAC, GDPR, financial, ethics, supply chain, and business continuity. Maintaining a single, auditable inventory of all third, fourth and nth party relationships, Aravo provides organizations with a unified view of risks throughout the entire lifecycle of the relationship.
From PRWeb:
Integrates with any third-party risk intelligence, including business sustainability ratings provider, EcoVadis
Offers continuous monitoring of progress status identifies escalations, triggers automated issues and corrective actions, and determines readiness of the completed ESG assessment
Automates renewal management based on the third party's risk level
Through role-based dashboards and reports, stakeholders gain visibility into the ESG risk within the portfolio as well as individual entities
"Sustainability transparency is an essential business factor for investors, employees, and customers alike. Procurement teams are under intense pressure to have a reliable view of the critical sustainability risks and mitigation strategies across their value chain," says David McClintock, marketing director at EcoVadis. "The Aravo for ESG solution further enriches our partnership, bringing access to EcoVadis' integrated insights and tools that organizations need in a single view, for best-in-class supplier ESG performance measurement, better collaboration, and a guided improvement journey."