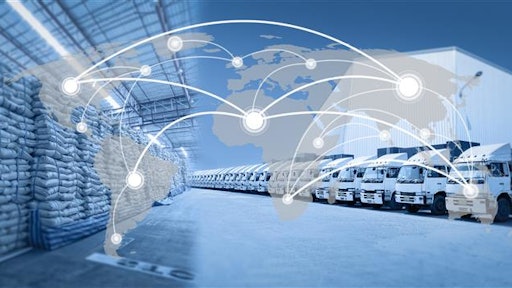 stock.adobe.com
CMX announced that Inspire Brands has selected and has begun to roll out the CMX1 platform globally for supply chain quality management.
"At Inspire, our purpose is to ignite and nourish flavorful experiences. That starts with serving great food that is sourced from best-in-class suppliers with quality systems in place to promote food safety," said Byron Theodore, Senior Director, Global Quality Assurance for Inspire Brands.
The implementation of CMX1 will help empower Inspire's Global Quality Assurance team. This includes managing supplier relationships and compliance, bringing critical automation and speed to the product commercialization process, managing and monitoring food safety and quality assurance, and resolving non-conformances from audits and product quality incidents experienced by suppliers.
Theodore added, "The use of CMX1 will be an important part to the successful move toward a more integrated approach across all our brands. With its unique ability to manage and bring visibility across multiple brands, CMX1 is designed to do the heavy lifting by centralizing data, decreasing paper, and enabling automation to ensure our suppliers are meeting our expectations and standards as we scale."
CMX1 is planned to be deployed across Inspire's current portfolio of brands to bring a unified approach and automation for:
Supplier evaluations, onboarding, and product commercialization approvals
Managing supplier compliance with regard to FSMA requirements, HACCP controls, process flows, food safety, sustainability, and animal welfare practices when applicable
Product specification authoring and approvals including internal collaboration with R&D and suppliers
Ongoing quality management and monitoring through product testing, evaluations, and inspections
Collecting GFSI audits and conducting onsite and virtual process control audits at supplier production facilities
Supply chain traceability, including the resolution of product quality incidents, and executing product withdrawals and recalls
Enterprise reporting and supplier scorecards
The Arby's brand has already gone live with CMX1 in several key areas. Prior to the selection of CMX1 by Inspire, Sonic Drive-In was already a customer of CMX.
CMX CEO Mitch Porche said, "We are honored to be working with such a world-class company in Inspire Brands. The partnership is a great match for the CMX1 platform, as it is specifically designed to handle their need for centralized visibility and control, while having the flexibility to accommodate the differences across brands. It's also designed to scale, should Inspire add more brands to its portfolio in the future."