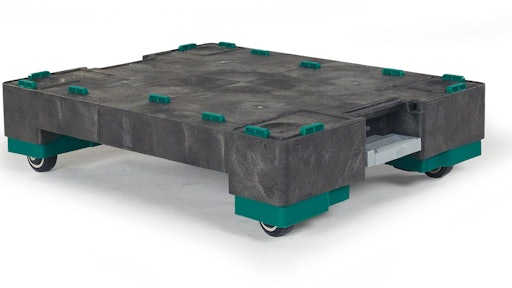 ORBIS Corporation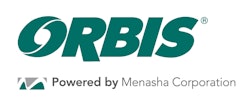 ORBIS Corporation, an international leader in reusable packaging, will feature packaging solutions for the retail supply chain at MODEX 2020. ORBIS offers reusable packaging products, including plastic pallets, totes and bulk containers, and helps retail supply chains find a better way to transport product to and from warehouses, distribution centers, delivery trucks and retail stores.
ORBIS' reusable packaging not only provides reliable, efficient solutions for retail supply chains, but it can also be manufactured, used, re-used and reprocessed without impacting the solid waste stream. This circular life cycle allows for the replacement of disposable packaging with reusable options, ultimately reducing waste, energy usage and greenhouse gas emissions throughout the supply chain. ORBIS will be showcasing this through messaging at its booth and takeaways that highlight the importance of increasing supply chain sustainability.
"Supply chain managers have a lot of responsibilities — from adding automation to streamlining product flow. Sustainability is now near the top of their priorities," says Bob Peterson, vice president marketing and product management at ORBIS Corporation. "ORBIS partners with supply chain managers to help create reusable packaging programs that are reliable, cost-effective and lean while also helping to achieve sustainability goals."
The ORBIS booth will showcase a variety of sustainable packaging solutions for the retail supply chain, including:
XpressBulk for bulk merchandising
The XpressBulk is a retail-ready delivery system that transports high-velocity goods, like milk, from the delivery truck to the retail cooler with only one touchpoint. It's comprised of a dolly, removable handle and four plastic contoured trays. The trays collapse into one another for a snug fit, and the dollies can be stored on top of each other for space optimization — a 5:1 storage ratio over Bossy carts.
Pallets and totes for use in automation
ORBIS offers a family of all-plastic totes that work in all types of retail environments, from manual to highly automated. These totes are dimensionally consistent for seamless integration with today's high-speed systems — made in a variety of footprints and often customized to meet system requirements — and also feature design benefits for easy picking, mobility and integration with other packaging. ORBIS' line of 40x48 pallets are available in rackable, stackable and nestable styles.
Pally mobile pallet
The Pally easily converts from a mobile to static pallet so product can be rolled from the distribution center to the truck to the aisle or backroom without down-stacking. It can even serve as an in-aisle, shopper-ready endcap or point-of-purchase display. The Pally also supports online order fulfillment and staging. This one-touch merchandising system is ideal for retail stores. (Pally is a trademark of Loadhog Limited, used under license.)
Small-format pallet with totes
Small-scale brick-and-mortar stores need smaller-format pallets that can easily fit through tight spaces, such as doorways and aisles. ORBIS' small-format pallets are designed for these delivery and movement needs, enabling vertically efficient unit loads, optimizing delivery truck space and speeding up merchandising. These pallets are compatible with a variety of ORBIS plastic totes.
40X48 HDMX for food and beverage caps and closures
The MaxCube was designed for superior shipping efficiency and maximum cubic capacity. It offers non-sequential folding action and collapses easily to a 4:1 return ratio. With smooth interior surfaces, FDA-compliant material and a cover to protect contents, the MaxCube ensures product cleanliness in food, beverage and pharmaceutical applications.
OpteBulk with sleeve
The OpteBulk is comprised of a pallet, sleeve and top cap to keep product loads safe and secure. It is an economical collapsible bulk container for lighter-weight loads. The sleeves can be fabricated from plastic corrugated materials with custom features designed to meet a variety of applications. This product design allows for maximum cube utilization.
48x45 HDMP BulkPak
The 4845 HDMP container is designed and constructed to efficiently move, store and ship products. With weight capacities from 1,500-2,000 pounds, it's ideal for all types of product loads. This container is available in multiple heights and is offered in a variety of medium-duty and heavy-duty styles to meet many application needs. Its collapsibility offers a favorable return ratio which equals fewer trips. Additional products for the industrial supply chain will also be on hand, including the AdjustaPak sliding dunnage system, ORBIShield dunnage and StakPak totes for parts shipments.