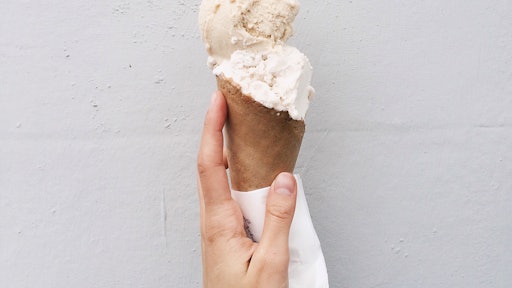 In order to ensure its customers receive their desired Ben & Jerry's ice cream products at the best price, Unilever is shortening the feedback loop between consumer demand and manufacturer supply.
Customers ordering Ben & Jerry's ice cream to their doorstep will now get an improved online ordering experience as Unilever ramped up customer experience consistency for maximum impact. To this end, Unilever has joined forces with Deliverect, who's feeding sales data from Unilever's delivery partners, like Uber Eats and Deliveroo, straight into the company's systems.
"Realtime sales tracking on stock-keeping unit (SKU) level is the only way to even attempt to manage inventory spread over thousands of small cabinets around the world," says Rachelle Schuimer, Global Lead Digital Store & Journey UnileverNOW at Unilever.
Unilever has been embracing the cloud kitchen concept to deliver Ben & Jerry's for years - more specifically, by selling ice cream from small freezer cabinets at local food businesses around the world, making the premium brand available to numerous consumer markets.
With Deliverect's support, Unilever will now also be able to push multi-location menu items to the different delivery partner platforms, ensuring their online ice cream offering is on point at all times, thereby working towards further enhancing customer satisfaction.