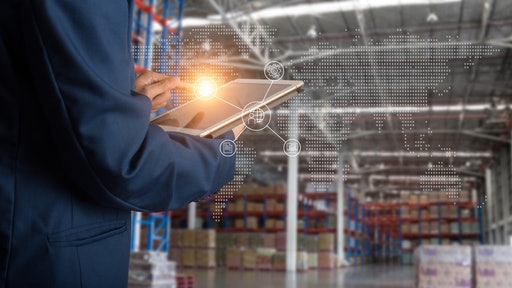 Getty Images
Now in 2023, those who work directly in manufacturing and supply chain within the consumer packaged goods (CPG) industry are hoping to see COVID-19 in the rearview mirrors. And hopes may have come true. The trouble is that we see it in that side mirror that says, "Objects are Closer Than They Appear."
While COVID-19 has been blamed for many of the issues still disrupting supply chains and manufacturing, there were issues brewing prior to the onset of the pandemic. Transportation issues, consumers' changing preferences and the push for sustainability were all impacting the marketplace prior to the pandemic. These issues and the resulting scenarios that sprung from COVID-19 have the CPG supply chain and manufacturing world seeing the following trends continuing and growing in 2023.
Changing consumer preferences and the need for better product information
Over the last five or so years, consumers have changed their buying habits. It has been a combination of forces that have precipitated this trend. Technology, the drive for healthier products, eating at home due to the pandemic, and simply, smarter consumers. Now in 2023, not only are consumers looking for different and more innovative products, but they are also looking for information about these products. They want to research prior to and as they are buying products. If shopping online, not only will they look at the product description on the buying site, but they will also look at reviews, material sourcing information and other informative websites to learn about the product. In store, shoppers are looking at their smart devices for product information while they shop. In addition, they want manufacturers to use SmartLabel technology to give the ability to quickly dive into any and all data they can get on a particular item. Research is showing that many consumers are now simply not purchasing products that do not have label scanning capabilities. Consumers are getting smarter and manufacturers need to adapt to stay competitive and relative.
Increased e-commerce buying and using retail as boutiques
As the pandemic fears have now subsided, with regards to social contact, people are now going back out in public freely. The pandemic saw online purchasing for food and consumer products skyrocket. In-store sales shrunk tremendously. But now, as we have regained some normalcy, online buying is still skyrocketing and people are also back in stores. The difference now is that yes, consumers are buying products in stores but are also using brick-and-mortar businesses as a boutique where they can physically see a product, touch and try it on, yet the purchase is made online, which allows for price comparisons, better customization and selection choices. This aspect of shopping will alter what retailers stock, display and order from manufacturers, which will change demands on manufacturing and distribution.
Sustainability is here to stay
Sustainability is no longer a buzzword or just about going green. It is a reality and about the survival of a planet, a people and of manufacturers. Businesses and consumers are refusing to buy products from manufacturers that do not have a documented sustainable footprint. This means sustainability is no longer an option, it's an imperative. The markets of manufactured products are evolving at unprecedented rates of speed with incredible disruptions. To compete, you have to evolve faster than the market. Sustainability is about adapting to change and eliminating waste and doing more with less. This is where digital manufacturing comes into play.
Digital manufacturing integrates all people and things within the manufacturing environment and then connects them with the entire business ecosystem. The premise is to get intelligent data to the right people at the right time, which increases the productivity of all resources. The results are products that last longer, perform better and deliver an increase in profitability for manufacturing and distribution. Manufacturers must revolutionize to remain competitive. Digital manufacturing is transforming how products are designed, produced, delivered and consumed. Responding to disruption and change is easier and faster. This will be a major topic in 2023.