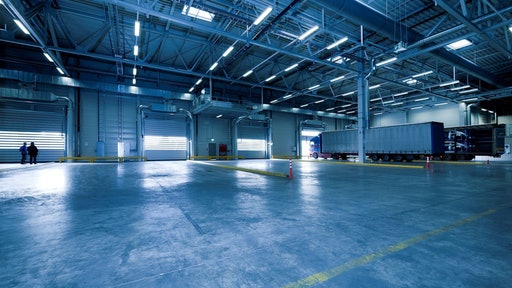 Getty Images
E-commerce in grocery is expected to more than double within five years to an average penetration of nearly 25%. One area growing in popularity within e-commerce is quick commerce. Quick commerce aims to deliver goods, usually groceries, quickly, with some providers promising deliveries in as little as 10 minutes.
The foundation of quick commerce is microfulfillment – the placement of small-scale distribution centers, usually called "dark stores," in densely populated urban centers to be as close to shoppers as possible. These hyperlocal fulfillment centers house and process orders for couriers to pick up and deliver. They function similarly to "ghost kitchens" in the restaurant industry, where the "restaurant" only exists within delivery apps and does not have a physical location that diners can visit.
All this begs the question: is microfulfillment success contingent on demand forecasting best practices or warehousing optimization? After all, it is technically a store, but it's also a small warehouse. The truth is it needs to have goodness from both sides to succeed.
The demand forecasting side
Artificial intelligence (AI)-based demand forecasting is a great use case for microfulfillment. It's not conceptually much different than demand forecasting for brick-and-mortar and other omnichannel forecasting solutions. It also comes with the bonus that it does not need to consider merchandising and other foot-traffic considerations. With fewer variables in the way, AI-enabled demand forecasting can produce reliable results for microfulfillment.
Another demand forecasting consideration is that with a dark store, the visual considerations of planning service and minimum stock levels are moot. The operator can theoretically optimize those levels with unprecedented precision since what truly matters is ensuring the right products are on hand to fulfill orders, regardless of shelf height or quantity.
One additional time-tested concept that also applies here is looking at the difference between merchandise arriving at a loading dock versus what eventually sells through at the register and planning the next order accordingly. Modern demand and shelf planning for a dark store can take that idea and strengthen it with AI to make it even nimbler to respond to fast-changing shopper and market behaviors, such as item preferences and basket size.
The warehousing optimization side
Even with micro-fulfillment, retailers will always have to juggle to balance service level expectations for selection and rapid fulfillment while holding relatively little inventory. This is all possible with AI-based technology to achieve service levels that support sales and margins requirements while cash flow and capital requirements are met by minimizing inventory.
That means a retailer must have sufficient inventory to meet sales targets while minimizing the cost of extra stock between replenishment periods. Falling out of balance may necessitate discounting to generate near-term cash to cover operating expenses. They may be able to gain some margin through delivery service fees, but the limited space of a micro-fulfillment facility potentially offsets these gains if not carefully planned. Fortunately, replenishment periods in micro-fulfillment tend to be more fluid than in a brick-and-mortar setting.
Unique micro-fulfillment features may also permit supply chain teams to identify areas for logistics optimization. For example, a robust AI engine may help identify productive changes in the location or density of a dark store and in turn, optimize the transportation network and the stores each dark store serves. As well, AI models can recommend different optimizations in different markets so that micro-fulfillment operators can see how it all fits with last-mile options in various areas.
Tiny but mighty
Despite all these benefits, naysayers feel that micro-fulfillment's best days are already behind – often pointing to the fact that much of its rapid growth in the last two years was pandemic-driven. Recent reports suggest that third-party operators of these centers are either exiting the sector altogether or pivoting from operating their own centers to offering software and consultancy services to more prominent and established players. When done right, however, micro-fulfillment can boost omnichannel efforts and provide grocers another way to stand out from competitors by offering product availability to customers regardless of where they are located.
No matter which angles best support a micro-fulfillment strategy in each market, one of the critical pieces to these operations is to lean on predictive data models as much as possible. After all, there's little room for error when promising deliveries in as fast as 10 minutes. That's why using the best possible data and the most accurate models are paramount for any potential entrant to the space to succeed. This data also must be comprehensive and come from as many parts of the operation as possible. Micro-fulfillment operations can be highly optimized for success when armed with the predictive and prescriptive insights from AI-based demand forecasting.
Ultimately, micro-fulfillment is still an excellent opportunity to put inventory closer to shoppers than ever before, particularly when supported by proven, robust demand forecasting strategies. It's also not much different than "macro-fulfillment" (i.e.: fulfillment from regular-sized stores): it too involves a delicate balance of warehouse optimization and demand forecasting.