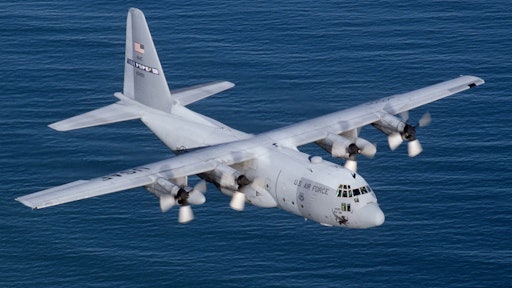 AAR has chose One Network Enterprises's Real Time Value Network (RTVN) to repair major landing gear components of select United States Air Force airframes. The solution will be used in support of the USAF's Perfromance-Based Logistics landing gear contract, allowing AAR to more effectively oversee and manage depot level maintenance on landing gear assemblies.
"By acting as the messaging interface between the USAF and AAR´s Integrated Solutions and Landing Gear maintenance teams, One Network's Real Time Value Network will support the Air Force's overall readiness and ensure fast response times to requests for components from units in the field," says Mark deRu, vice president integration and business intelligence, AAR. "One Network's technology will enhance the way AAR interacts with the USAF wholesale supply system (D035A) that manages the source of supply group parts. The move to DLMS removes the data exchange limitations of MILS, a decades-old standard. This frees the USAF to expand its requisitioning activities to AAR as part of their system modernization efforts."
With the RVN, AAR's maintenance system will be able to communicate with the USAF's wholesale inventory management systems through Defense Automatic Addressing System (DAAS) by using Defense Logistics Management Standards (DLMS) messages. This standard has been adopted by DoD, and RTVN is among the first to fully embrace the required DLMS messaging protocols. The solution will provide near real-time maintenance and shipping status updates to warfighters in the field, and will also connect systems with its public Application Program Interfaces to meet critical response timelines.
"We are thrilled to support AAR and to help the USAF maintain aircraft combat readiness, so it can continue to defend U.S. interests globally," says Greg Brady, founder and CEO of One Network. "One Network's deep history of working with governments and strategic partners like AAR demonstrate how our cost-effective and highly flexible cloud platform can be used to oversee the real-time aircraft maintenance, repair and overhaul needed to keep our servicemen and women safe and our country protected."
Companies in this article