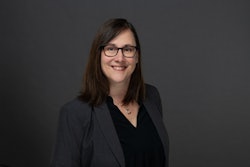 Gigi Wood is Managing Editor at AC Business Media for the website ForConstructionPros.com and magazines Green Industry Pros, Rental Magazine, OEM Off-Highway, Supply & Demand Chain Executive, Food Logistics and Equipment Today.
Gigi is a graduate of the University of Iowa, where she earned a degree in English literature, psychology, journalism and a certificate in web development. After graduation, Gigi worked as a news reporter for several news organizations, including the Associated Press. She was commissioned to write an economic development book about the State of Iowa, which was distributed internationally. Next, she helped run a small business for many years before selling it to a new owner.
Gigi spent the next several years working as a business reporter and editor for the Corridor Business Journal, an online and weekly newspaper in eastern Iowa. One of her story series resulted in changes to state law. She earned local, state and national awards for her work.
She then went on to study web development at the University of Iowa in a business school bootcamp before moving to Fargo, N.D., where her writing and Google Analytics work for a national electrical parts supplier earned a regional award. Next, she wrote a book commemorating the 10-year anniversary of Iowa's historic 2008 flooding. Soon after, she worked for Microsoft, Wellmark and as an editor for the Fargo Forum before joining AC Business Media in 2019.