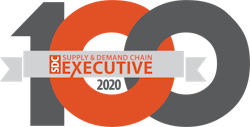 When it comes to supply chain projects, resiliency is a must-have component.
"I think my favorite part about the supply chain is that there's always a challenge to overcome," I said to someone I interviewed for an upcoming L.I.N.K. podcast. This industry, as 2020 has proven to us, is not for the faint of heart.
To say that the first half of 2020 has been "one for the history books" would be an understatement.Puerto Rico experienced shattering earthquakes, the United States senate began the impeachment trial of President Donald Trump and the world lost basketball legend Kobe Bryant in a helicopter crash– and that was just in January.
But, the world was still optimistic. Jason Schenker, president of Prestige Economics, explains that unemployment was at an all-time-low, the economy was good and the country had good credit.
And, then the Coronavirus disease (COVID-19) pandemic happened.
It was like the world shut down overnight. Countries like Spain, China and Italy ordered a lockdown, barring citizens to leave their homes. Meanwhile, nearly the entire United States was placed on "stay-at-home" orders.
"Right now, we fear with Coronavirus that no matter how fast or how cheap they produce it, they don't want it. People aren't willing to go get it," says Schenker."We might see a lot of retail stores never come back. We might see e-commerce become more important even more rapidly—we just don't know.
While the COVID-19 pandemic may be the biggest challenge the industry has ever had to overcome, each company has continually proven their resiliency by implementing new solutions and best practices in all links of the supply chain.
But, that's what supply chains do best—they overcome challenges without fully breaking.
The 2020 SDCE100 award focuses on the industry's most successful and transformative projects over the last year. These collaborations have delivered value to enterprises across a range of supply chain functions, offering a forward-looking perspective as new opportunities—and new struggles—arise.
It is essential that a company continue to pursue, develop and implement best practices that leverage well-organized projects relevant to strategic objectives. The outcome of these featured SDCE 100 projects provide further insight into the innovation and improved operations within supply chains. Listed below are some standout projects that happened within the last year.
To read the list of additional winners, please click here.
Vendor: 3PL Central LLC
Customer: Brilliant Fulfillment
Project Goal: Boost operational efficiency, integrate with third-party shopping carts and have real-time visibility of inventory.
Solutions: 3PL Warehouse Manager WMS
Business Impact: After implementing 3PL Central's warehouse management solution, Brilliant Fulfillment's order volume grew by 175% in the first year, with complete visibility of real-time warehouse operations data. Meanwhile, Brilliant offers value-added services such as e-commerce connectivity, EDI capabilities, kitting and assembly, triple-checked quality control, real-time inventory, real-time tracking and reports that helped triple revenue in 5 years.
Vendor: Agistix
Customer: Biomarin
Project Goal: Gain global supply chain visibility and execution to streamline order-to-cash processing
Solutions: Agistix platform
Business Impact: By implementing Agistix's platform, Biomarin's global supply chain team has been armed with the ability to use a single place to monitor, manage and measure carrier performance across all modes. This includes centralized shipment activity and documentation to meet global compliance requirements, auditing invoices and helping forecast spend based on what's delivered and not invoiced.
Vendor: Bastian Solutions
Customer: Biomedical Company
Project Goal: Provide an integrated picking and storage solution that will enable this biomedical company to increase order accuracy and efficiency within their unique temperature requirements.
Solutions: OPEX perfect Pick HD, Bastian Solutions conveyor, Kardex VLM, Hytrol Conveyor, Intralox sortation, Wildeck VRC
Business Impact: The biomedical company previously used a carousel system that slowed pick rates. Customers can now sustain 20% year-over-year growth. This provides the biomedical company with increased operational efficiency in order to reduce labor headcount from 36 associates to 16.
Vendor: DW Morgan Co.
Customer: Electronics Manufacturer
Project Goal: Integration and synchronization of multi-party title transfer statuses to automate revenue recognition and optimize financial compliance and auditability. 
Solutions: ChronosCloud
Business Impact: Results have outperformed initial objectives and provided a platform to further supply chain visibility, analytics and digitization. The company saw overall reduction in cost exceed 15% compared to the previous model, including the client's reduced human resource requirements. The system also enhances visibility across all supply chain partners.
Vendor: Elemica
Customer: Global manufacturer of mined materials and compounded chemicals
Project Goal: Automate transportation execution and gain visibility into logistics activity for ocean, land and rail lanes.
Solutions: Elemica Network, Quick Link Email – MOVE, Trace – Logistics Visibility, Elemica SEE
Business Impact: Elemica connected 16 logistics providers by EDI and over 200 by Quick Link Email, which automates shipment confirmations into its ERP solution. The client also implemented Elemica's SEE product, providing a single place to gain visibility. As a result, the client saw improved customer experience, better working capital management, faster receipt of demand signals, increased market share and revenue and lower cost to serve.
Vendor: Flock Freight
Customer: Greenshield Organic
Project Goal: Reduce greenhouse emissions through pooling technology.
Solutions: FlockDirect
Business Impact: Flock Freight has helped ensure that Greenshield Organic's shipments remain 100% damage free, enabling the company to meet strict delivery appointments with its weekend transit options and on-time delivery guarantee. This allows Greenshield Organic to avoid hefty fines and fees while keeping its customers happy. By using FlockDirect, the company has eliminated fuel emissions by 40%, positively impacting its overall carbon footprint.
Vendor: Hub Group
Customer: Leading carveout CPG company
Project Goal: Streamline retail operations, enhance visibility, reduce or eliminate retail supply chain performance penalties and optimize expanded business.
Solutions: Hub Group CaseStack Retail Supplier Solutions
Business Impact: Hub Group's end-to-end supply chain solution replaced eight incumbents with a fully streamlined outsource for the client. Hub Group's extensive network and suite of solutions drove 8.5% in overall cost savings, a cube maximization of 98% of all inbound weight above 44,000 pounds and a 96% on-time and in-full score for all outbounds. By using the company's technology, the client gained visibility into inventory levels, order tracking and all documentation needed to avoid costly retail fines.
Vendor: Logistics Plus Inc.  
Customer: Fortune 500 Global Retailer
Project Goal: Provide warehousing and fulfillment of warranty parts from Asian suppliers to North American consumers.
Solutions: Cloud-based OMS and WMS, TMS, global trade management system
Business Impact: As consumers call the client's customer service line requesting a warranty replacement part, the client CSR logs into a web-based interface and orders the part, which allows the OMS to drop orders to the WMS. Warehouse staff will then pick and ship the items within 24-hour service-level agreement and the replacement part is delivered to the consumer with a 5-day period.
Vendor: Optricity
Customer: Navistar
Project Goal: Greenfield slotting of 40,000 SKUs into a 296,000-square-foot distribution center with the ability to serve at start-up and increase capacity.
Solutions: OptiSlot DC
Business Impact: This solution enables primary pick location for all items moving into the facility, which contributed to reduced replenishments. Additionally, the slotting strategy implemented addressed the objectives needed for the move and additional slotting goals.
Vendor: Packaging by Quadient
Customer: Rue Gilt Groupe  
Project Goal: Use automation to create transportation savings and reduce the labor hours dedicated to packaging by creating fit-to-size boxes.
Solutions: CVP Impack with Dual Induction and Multiple Corrugate Mills
Business Impact: Rue Gilt Groupe made the transition to the CVP Impack without any impact on its operations or its ability to service its e-commerce customers. RGG also experienced tremendous savings in transportation, labor and materials. The CVP eliminates void fill and excess air from each carton, reducing dimensional weight and lowered material costs.
Vendor: The Raymond Corporation
Customer: Broome- Tioga Workforce New York
Project Goal: Find and train skilled labor to fill warehouse positions at various community distribution centers.
Solutions: Classroom-based courses, team-building lessons and conducting professional development skills training.
Business Impact: The Raymond Virtual Reality Simulator gave participants a better understanding of the skills needed to succeed as a forklift operator. From the start, participants embraced the virtual reality platform, saying it offered a more engaging and realistic experience before performing on the job site. The students mentioned that watching one another advance through the lessons served as an additional way of learning and set the stage for friendly competition.
Vendor: Shipwell
Customer: Meal Kit Company
Project Goal: Scale the supply chain to enable rapid growth for large meal kit company.
Solutions: Cloud-based TMS platform
Business Impact: Within the first six months of implementing Shipwell's platform, the meal kit company achieved a 20-time ROI and decreased annualized shipping costs by $10 million. After the first year, it realized a 75% ROI compared to an anticipated 30% through a decrease in spoilage, lower rates and reduction in loss of goods sold.
Vendor: Vecna Robotics
Customer: Milton CAT
Project Goal: Increase order fulfillment speed, optimize workflows and improve employee safety.
Solutions: Vecna Robotics RL3600 autonomous lift truck
Business Impact: Vecna Robotics' RL3600 autonomous lift truck provided Milton CAT an improved shuttling system from parts storage to the shipping area of the distribution center. With no infrastructure changes required, warehouse personnel could call the first autonomous lift truck on demand and see if it's efficiently fulfilling orders.
.
Vendor: Velociti Alliance North America Inc.   
Customer: N/A
Project Goal: Reduce labor cost and increase accuracy of high-demand, short fulfillment cycle items that make up the majority of the customer's profits.
Solutions: Velociti CloudLogic, CloudPick and CloudPack
Business Impact: Within three months, the system paid for itself, as the client estimates a savings of over $1 million each year due to system efficiencies. Specifically, batch picking of items up to 20 orders at a time, and earlier visibility of inducted product for immediate order fulfillment has increased order fill rate, thus decreasing lost sales.
Vendor: VeriShip
Customer: SimpleTire
Project Goal: Manage parcel shipping rates and surcharges, improve carrier contract negotiations and consolidate carrier bill reconciliation and payments.
Solutions: VeriShip Intelligence Platform, VeriShip Parcel Audit, VeriShip Data Bridge
Business Impact: Easy-to-understand VeriShip dashboards give SimpleTire views on spend, surcharges and carrier performance. SimpleTire has received thousands in surcharge credits and refunds, automatically itemized and secured through VeriShip. With the dashboards, SimpleTire will recover or avoid more than $1 million in shipping fees over the next two years. Meanwhile, by streamlining the carrier invoices and bill pay process, SimpleTire's accounting office saves several hours a day.
Vendor: Wesco Distribution
Customer: Wesco Distribution
Project Goal: Value creation for its customers and suppliers, productivity improvement, efficiency and speed of execution, process standardization, digitization and centralization enablement.
Solutions: UiPath
Business Impact: Productivity improvement in hours saved and competition of work that was never done before. Gained execution speed and efficiency, thus impacting both operational and commercial excellence. Risk avoidance and error reduction from process standardization and automation of execution created additional opportunities for centralization.