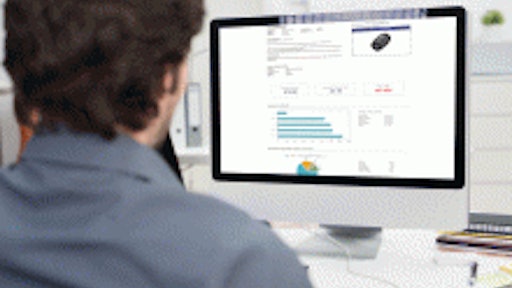 MFG.com, one of the world's largest online manufacturing marketplaces, announced the availability of ShopIQ, a competitive analysis software application that helps suppliers and manufacturers benchmark their bids against quotes from competitors. The tool, which is available to all paid subscribers of MFG.com, eliminates labor-intensive manual data reviews and delivers real-time analyses across dimensions, such as manufacturing process, geographical region, material and shop certification. ShopIQ enables suppliers and manufacturers to identify their ideal customer acquisition strategy, better gauge quotes on which to bid and optimal pricing, and safely test and refine new business strategies.
ShopIQ utilizes MFG.com's database of historical request-for-quote (RFQ) data, allowing shops to retroactively compare their quotes against all competitors, as well as the successful bidder. The tool generates a variety of reports, including:
Your quotes versus your competitors.
Your quotes versus awarded prices.
Your price by region.
Your price compared to supplier distribution by region.
Your shop's average price compared to supplier certification.
Your shop's average quote price compared to supplier company size.
Your shop's RFQ statistics.
Shops can glean the following information—and more—from these reports:
Whether they are under- or overbidding.
How their pricing stacks up against all competitors in a specific region.
The regions in which they are most competitive.
How their pricing compares to quotes from competitors with the same or similar certifications.
How their pricing compares to quotes from competitors based on company size.
Such detailed feedback allows manufacturers and suppliers to zero in on those jobs they are more likely to be awarded, and offer bids more reflective of the marketplace. Moreover, shops considering entering new business areas can project their likelihood of success while limiting risk.
Bo Hagler, CEO of MFG.com, said, "ShopIQ is a revolutionary analytics tool that gives small to medium-sized manufacturers the same analytical capabilities as the big guys without the investment in staff, hardware, software and other resources. ShopIQ enables shops to take their business to the next level by understanding precisely where they are most competitive today in terms of regions, processes, materials, job types and industry verticals, and where to focus their quoting efforts tomorrow. This new, free, value-added service is part of our larger effort to optimize MFG.com for maximum subscriber success."
Companies in this article
Request More Information
Fill out the form below to request more information about
Manufacturers and Suppliers Have a Powerful New Request-for-Quote Analytics Tool