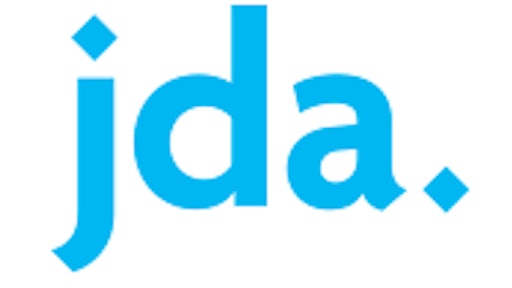 Scottsdale, AZ—Jan. 13, 2016—In its continued mission to arm users with the capabilities needed to nimbly respond to today's omnichannel warehouse operations challenges, JDA Software Group, Inc. announced further enhancements to JDA® Warehouse Management—part of JDA's Intelligent FulfillmentTM solution—building on the re-visioned user experience previously announced. JDA Warehouse Management is a comprehensive, real-time warehouse and distribution center management system that handles real-world disruptions, driving improved performance and competitive edge, maximized distribution center value and greater return on supply chain investment.
JDA Warehouse Management now includes expanded persona-based user experiences extending beyond managerial and supervisory roles to operational and functional roles, a fully mobile-enabled framework and optimized ease of use via key enhancements to the JDA Configuration Manager. These capabilities arm manufacturers, retailers, distributors and third-party logistics providers (3PLs) with the information they need to quickly adapt to changes, optimizing and executing inventory, and maximizing tasks and resources strategically and responsively.
"Over the past year, we've been laser-focused on extending the new persona-based user experience to the operational and functional level, giving users a solution that flexibly interacts in the way they need, based on their role or location. In fact, early adopters of our latest version are already in pilot mode or about to go live imminently, which not only speaks to the strength of the re-visioned user experience, but to the bolstered ease-of-use capabilities that accelerates deployment times and speeds time to value," said Fabrizio Brasca, vice president of solution strategy, Intelligent Fulfillment, JDA.
Mobile-Ready Enhanced User Experience
In keeping with JDA's customer-centered vision, JDA Warehouse Management provides predictable information to solve critical challenges within the distribution center, while focusing on user empowerment and efficiency. JDA Warehouse Management provides persona-based control towers that empower warehouse workers to take control of their business processes, providing greater efficiency to the organization and higher job satisfaction to the worker. This enables workers to handle the most pressing warehouse operations issues immediately through intuitive workflows tailored to their role, while staying connected to overall warehouse operations' performance.
JDA embedded mobility into all aspects of JDA Warehouse Management, allowing users to flexibly respond to business demands both in and outside the facility without being locked down to a workstation. The ability to use JDA Warehouse Management no matter where they are, in the warehouse or on the road, allows managers to track and observe employees executing their work on the floor, and warehouse associates can accomplish tasks using touchscreens and visual guides on the floor.
Omnichannel Fulfillment
JDA Warehouse Management is an integral part of JDA's Intelligent Fulfillment strategy, which helps customers meet the demands of today's omnichannel environment, decreasing time to value and expediting the returns management process. This is particularly important as omnichannel retailing causes an exponential increase in returns volume with returns often lingering in the supply chain and being sold at a loss. These volume and cost implications have an enormous impact on warehouse operations and profitability. This release delivers key capabilities to expedite returns tracking, routing, processing and the disposition of returns inventory. This reduces the time that it takes for an item to go from a return to sellable inventory, preserving profits and enabling additional opportunities to satisfy customer demand.
In addition, JDA Warehouse Management meets omnichannel fulfillment demands for handling fast-paced processing of orders by tightly integrating with order management systems, including the recently announced integration with order management solutions from IBM Commerce. This integration enables the rapid response from distribution centers and hubs necessary for retailers to offer customer in-store fulfillment services, such as click and collect, and buy online, pick up in store (BOPIS). Integration with upstream demand and replenishment planning solutions capitalize on this flexibility through reduced inventory. The integration between JDA Warehouse Management and JDA Transportation Management ensures profitability by maximizing transportation assets through automatic shipment consolidation and route optimization.
"We went live with JDA Warehouse Management quickly and achieved productivity within just two weeks—a testament to the solution's ease of use and configuration strengths, and Kenco's implementation expertise," said Steve Hitchings, senior vice president of information technology, Kenco. "Since then, JDA Warehouse Management has enhanced our replenishment processes with a new level of automation that has increased productivity, and given our customers greater visibility into their inventory and order management processes."
Faster Time to Value
The latest release of JDA Warehouse Management delivers faster time to value to customers through enhancements to JDA Configuration Manager and JDA WMSNOW, part of JDA Fast Track NOW services. JDA Configuration Manager includes user-friendly, easy-to-adopt, step-by-step workflows that deliver faster implementations, and ensure that JDA Warehouse Management is configured completely and accurately. The Configuration Manager also simplifies process changes and aids users in handling the complexity of the warehouse without losing any of the sophisticated business logic required to support today's complex warehouse operations requirements.
Additionally, JDA WMSNOW helps customers to reduce overall costs and gain return on investment (ROI) quickly by implementing JDA Warehouse Management more quickly. JDA took the best practices from over 2,000 JDA Warehouse Management implementations and built a preconfigured environment comprising standard solution features for customers of all sizes. Launched via JDA Cloud Services, customers can get their JDA solutions up and running in a very short timeframe. Not only can companies begin earning financial returns much earlier, but their overall implementation costs can also be greatly reduced. User adoption is accelerated via pre-configured documents and templates in conjunction with online training courses.
"JDA's substantial investment in this latest release is driving new e-fulfillment capabilities—such as support for put walls—and an improved, simplified user interface supporting 13 distinct warehouse roles, in addition to integration with the entire JDA Intelligent Fulfillment product line to create new supply chain efficiencies," said Steve Banker, vice president of supply chain management, ARC Advisory Group.
Companies in this article
Request More Information
Fill out the form below to request more information about
New Warehouse Management Capabilities to Revolutionize Intelligent Omnichannel Fulfillment